JOIN a party with Alums, G. S. New Admits - 7/10...
New Admits + G.S. + All alums: YOU'RE INVITED! Our 3rd annual party (with Joy Montero, Assoc. Dean for GS Life). Greet new students, fellow alums and LINK UP with many. FOOD is ready -- JOIN US.
---
GRAD ALUMS + NEW G.S. ADMITS: Our Party (7/10-2 pm) LETS you LINK UP with MANY at our 3rd ANNUAL PCW/APGA Graduate School RECEPTION. WHY MISS OUT?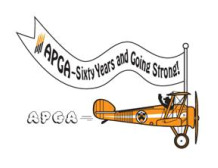 Been a while since you've met fellow Graduate School alums?
WE'LL BE THERE to HELP!

PLUS: A SPECIAL FEATURE -- Assoc. Dean Montero on hand ....
Come quiz Joy Montero, Associate Dean for Graduate Student Life,
who will share current information about the Graduate School and
answer your questions about University policies and procedures,
-- especially financial assistance, housing, and intellectual, cultural,
and social events to answer your big Qs on the GS experience.
REGISTRATION: CLICK HERE to buy a ticket (or CLICK BELOW).
JOIN THE FUN, meet and greet fellow alumni old+new, grad and undergrad.
ABOVE ALL, MEET new students and share some of your own wisdom.
Grad and undergrad alums welcome. New admits and students -- especially so.
SOME of our grad alums (young and ever-young) and new students.....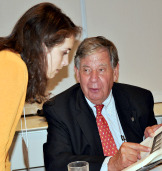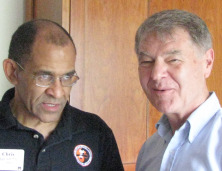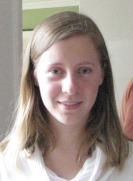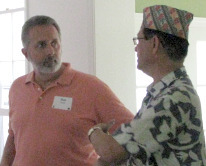 OUR SITE: 324 Independence Avenue, S.E. (Metro-Ready)
WE THANK Bob Martinez '75 for graciously hosting us.
Near 3rd & Independence Ave. (S.E.)
Washington, DC 20003
For MAP, GO HERE.
WHEN: Saturday, July 10, 2010 - 2:00 - 3:30 pm - DON'T BE LATE!
METRO: Capitol South (Orange) or Union Station (Red)
PARKING: On streets.
~~~~~~~~~~~~~~~~~~~~~~~~~~~~~~~~~~~~~~~~~~~~~~~~~~~~~~~~~~~~
TO REGISTER FOR THIS SPECIAL NEW ADMITS RECEPTION:
CLICK HERE to buy a ticket (supporting a gift to GS travel fund).
YOUR REGISTRATION supports the research needs of all current graduate students.
Thank you for your consideration, and thanks for joining us.
PLEASE PROVIDE ....
-- Your name + year in the RSVP "field" (while registering)
-- Your guest's names also needed in the RSVP "field" as you're registering.
QUESTIONS on REGISTRATION? EMAIL US at pcw@pcw-dc.org (same day response).
TICKETS supporting GS students' travel scholarship funds ARE TAX-DEDUCTIBLE.
~~~~~~~~~~~~~~~~~~~~~~~~~~~~~~~~~~~~~~~~~~~~~~~~~~~~~~~~~~~~~~
IF NEEDED, COPY and PASTE THIS SITEMAP LINK into YOUR BROWSER ...
http://www.mapquest.com/maps?city=Washington&state=DC&address=324+Independence+Avenue+S.e.