UNIQUE LUNCH + BOOK TALK: eBay's Meg Whitman '77
2 unique MEMBER-preference events: PCW's exciting option to join Meg Whitman's Book Talk featuring a SMALL group LUNCH + Book Talk with Q & A. Get tickets NOW ('til sold out).
---
ALUMNI: 2 UNIQUE OPPORTUNITIES, 1 GUEST -- Don't be the one left out!

MEG WHITMAN '77 - Former CEO - eBay, author of "The Power of Many." An unbeatable opportunity to see one of America's premier CEOs.
~~~~~~~~~~~~~~~~~~~~~~~~~~~~~~~~~~~~~~~~~~~~~~~~~~~~~~~~~~~~~~~~~~
BRIEF RECAP: A great venue drew two crowds - small lunch, then large group book talk. There were many to meet, and a great deal to learn.....For a full gallery of pictures, PLEASE GO HERE (found in our home page photo albums).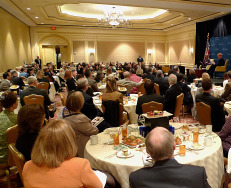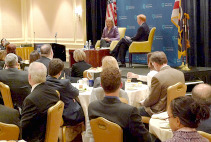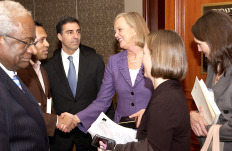 Click here for your online tickets!
OPTION 1 - SMALL GROUP LUNCH with MEG WHITMAN -- 1 ticket max. per Member - FEW spots LEFT -- At Meg Whitman's request, this is a women's lunch. YOU MAY choose LUNCH and BOOK TALK (separately) ....
VIP LUNCHEON SCHEDULE .....
Registered PCW (Women) Members Only -- At Meg Whitman's Request
11:00 AM Registration/Networking - SALON IIIA
11:30 - 12:20 LUNCH with Meg Whitman - BOOK INCLUDED with TICKET
OPTION 2 - BOOK TALK and Q & A with MEG WHITMAN '77 (SEPARATE from the earlier small group lunch) - SOME tickets available. FOR OPTION 2, there is a light lunch offered from Ritz-Carlton's wonderful menu. NOTE: You must register for THIS OPTION separately.
BOOK TALK SCHEDULE ...
12:00 PM Registration/Networking - SALONS I and II
12:30 - 1:30 PM - Light Lunch and PROGRAM - BOOK INCLUDED with TICKET
Metro: Foggy Bottom; PARKING: Valet and street parking.
>>>>>>>>>> HOW TO REGISTER >>>>>>>>>>>>>>>>>>>>>>>
Click here for your online tickets (fastest route)!
FAX OPTION NO LONGER AVAILABLE.
>>>>>>>>>>>> TO REGISTER, SEE ABOVE >>>>>>>>>>>>>>>>>>>>>>>>