SOLD OUT: 11/24 Game & Party; 11/28 GAME HAS TICKETS
SOLD OUT Game+Post-Game -- PU v. GW + Reception. TIX STILL ON HAND for 11/28 (OSU vs. GW). ALL TIX are at 'WILL CALL' window. SEE Photos from 11/24 below and at Gallery.
---
REGISTRATION SOLD OUT for OUR 11/24 GAME.
QUESTIONS? EMAIL pcw@pcw-dc.org (same day response).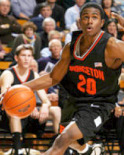 ~~~~~~ SCENES FROM OUR 11/24 POST-GAME RECEPTION ~~~~~~
RECAP: Spirited basketball on the court, fine reception after ....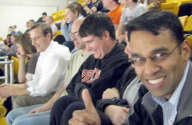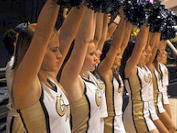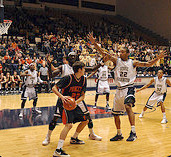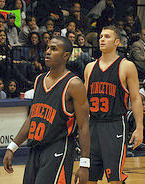 Above: Raj Vinnakota '93 gives a thumb up; Ian Hummer drives; Patrick Saunders attracts attention; guard Doug Davis and teammate Dan Mavraides watch a foul shot; GW Mascot 'Big George' says "Bring it on!"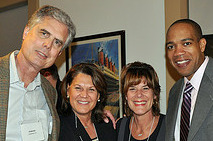 Princeton history at our Reception: Final Four player Ed Hummer '67, van Breda Kolff sisters (Karen and Kaatje, daughters of '65 Final Four Coach Butch van Breda Kolff). Coach Sydney Johnson '97, who (as an Assistant Coach at Georgetown) helped lead Hoyas to Final Four in 2007.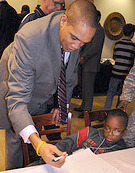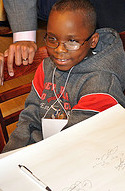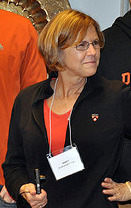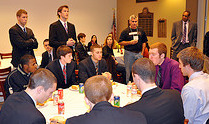 Above: Former Coach John Thompson III '88, now leading Georgetown; Coach Johnson autographs poster (for young Marquese Drake); Senior Captain Marcus's mom Nancy Schroeder; Pawel Buczak's family; Team mentors Profs. Feiveson & Grossman with team at PCW Reception; Captains (Marcus Schroeder, Nick Lake) talk to crowd.

More pix by Chris Connell '71 (cconnell@cceditorial.com) at our Photo Album (left column):

https://www.pcw-dc.org/images.html?view_album=32

~~~~~~~~~~~~~~~~~~~~~~~~~~~~~~~~~~~~~~~~~~~~~~~~~~~~~~~~~~~~~~~~~~~~~~~

MEET THE TIGER COACH: Coach Sydney Johnson '97
Sydney Johnson, a 1997 Princeton graduate and former Ivy League Player
of the Year who serves now as Princeton men's varsity basketball coach and
is in his third season.

Sydney Johnson '97
Johnson is the only 3-time Captain of his team in Princeton hoops history.
~~~~ OUR 2nd TIGERBALL GAME: 11/28 -- TICKET DETAILS BELOW ~~~~
11/28: Oregon State Coach Craig Robinson '83's team takes on GW-2 pm (Sat.). FOR THIS GAME, there is a PRE-GAME BRUNCH at the home of Kevin Williams '83. Contact Kevin Williams directly via nicenupemd@aol.com ....
Craig Robinson '83 - a household name at the White House