PCW Event: Outdoor Pilates Fitness Class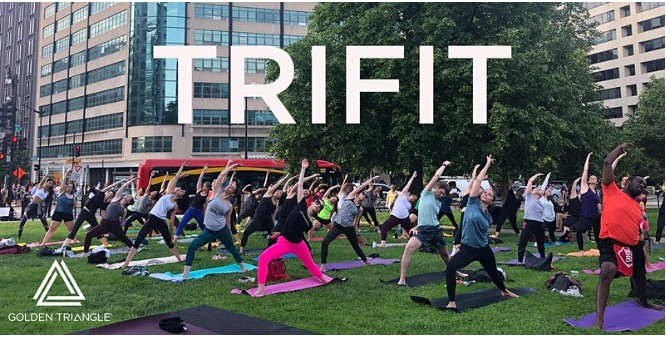 Join fellow Tigers for a free outdoor Pilates fitness class in Farragut Square, taught by a certified fitness instructor! Alumni, partners, and families of all ages and skill levels (novice to advanced) are welcome to join. We will have fun together and get in shape for the summer!
***
Location: Farragut Square Park: 912 17th St. NW, Washington DC 20006
Directions: Across the street from Farragut Square metro (Blue/Orange/Silver lines) and Farragut North (Red Line). Street parking available.
Day & Time: June 22 (Wed) at 5:15-6:30 (class starts at 5:30)
Bring: Yoga mat, Towel, Water Bottle, Wear comfortable workout clothes and shoes
Cost: Free You must RSVP on the Eventbrite here AND the PCW link here (to receive important group updates/reminders).
Questions? Contact Hilary Bernstein '14.