Asian American Alumni Association of Princeton-DC Region Presents: PRIVATE TOUR - Hung Liu: Portraits of Promised Lands
Space limited, first-come, first-served. Don't miss this special exhibit before it closes on May 30th!
Speakers/Guides:
Dorothy Moss, Curator of Painting and Sculpture, National Portrait Gallery

Jeff Kelley, husband of the late Hung Liu, art critic, and the artist's manager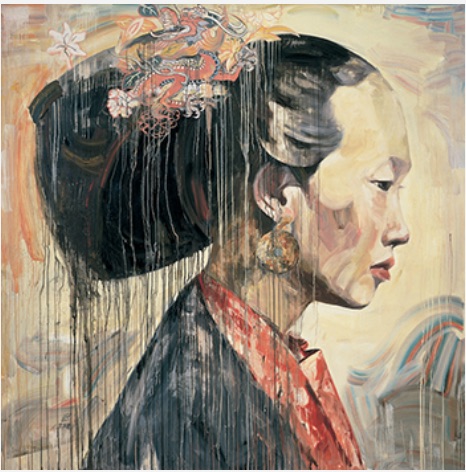 Join us for a private tour of the exhibit with Dorothy Moss and Jeff Kelley. Learn how Hung Liu's personal journey catalyzed her art about loss, displacement and honoring people on the margin of society – from the Cultural Revolution in China, to the Dust Bowl, Great Depression and immigrant experience in the U.S.
Don't miss this private tour just days before the close of the first-ever solo exhibition of an Asian American woman at the National Portrait Gallery! Curator Dorothy Moss worked with Hung Liu for three years to put together this powerful show of stunning beauty and human resilience. Tragically Hung Liu died last August just three weeks before the opening of her retrospective.
History is not a noun, it's a verb – it's going on at any moment. - Hung Liu
Through her portrayals of laborers, refugees, migrants, orphans, she creates a narrative that puts those who had been left out of dominant historical narratives at the center of the frame. - Dorothy Moss, Curator of Painting and Culture, National Portrait Gallery
Register NOW here – Group size limited, first-come, first-served
Where: National Portrait Gallery – 8th & G Streets, NW, Washington DC
Date & Time: Thursday, May 26 – 5:30 pm ET, (followed by optional dinner at Asia Nine – 915 E Street NW, self-pay)
To learn more, see Hung Liu: Portrait of Promised Lands, https://npg.si.edu/exhibition/hung-liu-portraits-promised-lands