Join our SCOTUS Book Talk-Discussion on "Supreme Disorder"
Ready to engage two distinguished legal minds on the SCOTUS selection process? Join our ZOOM BOOK TALK with author Ilya Shapiro '99 and extended discussion with Nick Allard '74 -- for an event that couldn't be more timely. Bring questions.
---
FELLOW ALUMNI and GUESTS: Join your colleagues (on ZOOM) for an engaging BOOK TALK plus extended discussion on the Supreme Court (SCOTUS) nomination process. We're honored to host two of Washington's distinguished legal minds: Ilya Shapiro '99 (CATO Institute) with his timely new book, SUPREME DISORDER: Judicial Nominations and the Politics of America's Highest Court and Ilya is joined by Nick Allard '74 (formerly Dean of Brooklyn Law School, now Senior Counel at Dentons) for a comprehensive discussion of this contentious topic.
Amid COVID and the election, the SCOTUS nomination discussion begins "airing" officially this week and will extend beyond the election cycle. Ilya Shapiro '99, Director at the Robert A. Levy Center for Constitutional Studies (CATO Institute), focuses his book on the history and currency of a key question: Why have appointments to the high court become one of the most explosive features of our system of government?
Joining Ilya is Nick Allard '74, who's served as President and Joseph Crea Dean at Brooklyn Law School and Tenured Professor of Law, to offer additional discussion. NOTE: Ilya and Nick (plus distinguished guest Chris Eisgruber '83) joined an earlier PCW event to share their views during the nomination process for Justice Sonia Sotomayor '76.
Please claim your free seat (below) for scintillating give-and-take on this crucial topic. We look forward to your questions.
Topic: BOOK TALK-DISCUSSION on SUPREME DISORDER (2020)
Date: Tuesday, October 20th (at 6:30 PM EST)
Access: ZOOM (LINK will be emailed to all registrants)
RSVP: This event is free. CLICK HERE to REGISTER.
The book is available for purchase at Barnes & Noble here and on Amazon here .
If you have questions about this event, please contact PCW Speaker Series Chair Lee Dudka *77.
BRIEF BIO of OUR AUTHOR, ILYA SHAPIRO '99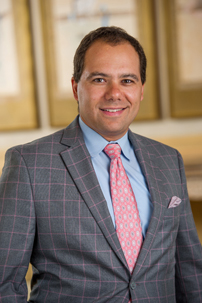 Ilya Shapiro '99 is the Director of the Robert A. Levy Center for Constitutional Studies at the Cato Institute and publisher of the Cato Supreme Court Review. Before joining Cato, he was a special assistant/​adviser to the Multi‐​National Force in Iraq on rule‐​of‐​law issues and practiced at Patton Boggs and Cleary Gottlieb.
Shapiro is the author of Supreme Disorder: Judicial Nominations and the Politics of America's Highest Court (2020), co‐​author of Religious Liberties for Corporations? Hobby Lobby, the Affordable Care Act, and the Constitution (2014), and editor of 11 volumes of the Cato Supreme Court Review (2008–18). He has contributed to a variety of academic, popular, and professional publications, including the Wall Street Journal, Harvard Journal of Law & Public Policy, Washington Post, Los Angeles Times, USA Today, National Review, and New York Times Online. He also regularly provides commentary for various media outlets, is a legal consultant to CBS News, and once appeared on the Colbert Report.
Shapiro has testified before Congress and state legislatures and has filed more than 300 amicus curiae "friend of the court" briefs in the Supreme Court, including one that The Green Bag selected for its "Exemplary Legal Writing" collection. He lectures regularly on behalf of the Federalist Society, was an inaugural Washington Fellow at the National Review Institute and a Lincoln Fellow at the Claremont Institute, and has been an adjunct law professor at the George Washington University and University of Mississippi. He is also the chairman of the board of advisors of the Mississippi Justice Institute, a barrister in the Edward Coke Appellate Inn of Court, and a member of the Virginia Advisory Committee to the U.S. Commission on Civil Rights. In 2015, National Law Journal named him to its 40 under 40 list of "rising stars."
Before entering private practice, Shapiro clerked for Judge E. Grady Jolly of the U.S. Court of Appeals for the Fifth Circuit. He holds an AB from Princeton University, an MSc from the London School of Economics, and a JD from the University of Chicago Law School (where he became a Tony Patiño Fellow).
BRIEF BIO of NICHOLAS W. ALLARD '74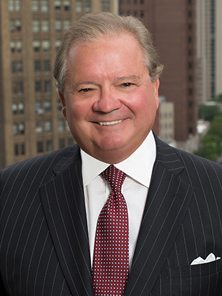 Nick Allard '74 is an educator and lawyer with international and national prominence in higher education, public policy, U.S. and international government relations, technology and innovation. He served as President and Joseph Crea Dean at Brooklyn Law School and as a tenured Professor of Law. He also is Senior Counsel at Dentons, the largest law firm in the world with offices in more than 78 countries and throughout the United States. Previously he was a senior partner and public policy practice leader at two other of the world's most highly regarded law firms, Patton Boggs and Latham & Watkins.
Nick has been engaged in politics and elections his entire adult life. He worked as senior staff on Vice President Al Gore's presidential campaign and, aside from classmate Dr. Bill Frist '74 and Bill Bradley '65, for two of the most famous U.S. Senators in our lifetimes: Ted Kennedy on the Senate Judiciary Committee and Patrick Moynihan as Chief of Staff. Nick serves on the Board of Making Every Vote Count, a nonpartisan nonprofit organization advocating ways to make elections more democratic. He is a Trustee of Washington D.C.'s Shakespeare Theatre Company, the Secretary of both the Board of Directors of the Association of American Rhodes Scholars and his Rhodes Scholar Class, as well as President of the Merton College Charitable Corporation. In August, 2020 the governing body of Nick's Oxford College, Merton, elected him a Bodley Fellow, a distinction for career distinction and service to the College which was founded in 1264. Nick serves on selection committees for the Rhodes, Schwarzman, and other graduate fellowships. He read Politics, Philosophy and Economics at Oxford after majoring at the Princeton Public Policy School formerly known as the Woodrow Wilson School. Nick has been advised not to admit where he earned his law degree.
The highlights of Nick's career and adult life include serving as president of the Princeton Club of Washington. As an undergraduate he was elected class president sophomore year (even though the Daily Princetonian noted he could not spell the word "sophomore") and senior year, and also elected chair of the Undergraduate Assembly junior year. Later his numerous alumni activities included a term as 1974 class president that encompassed the 25th Reunion, and serving as chair of the Committee to Nominate Alumni Trustees, a humbling experience that has given Nick empathy for the patience of the Emmy quest of actress Susan Lucci and Oscar wait of comedian Bob Hope. He received the Princeton Alumni Council Service Award and the Class of 1974 Service Award. Everything else is anti-climatic. Except perhaps that his wife Marla is an honorary classmate, his brother Andy '83, sister Heather '96, and his three children Nate '02, Hilly '02, Tyler '07 and son-in-law Mike (a/k/a "Numnutz") '02 are Princeton alumni. Daughter-in-law Felissa, with Brandeis and Columbia degrees, represents one of the few members of the immediate family outside the faith (Tiger cult?). She fits in because of her natural beautiful bright orange hair and love of reunions. All 7 grandchildren, Teddy, Benny, Nicky, Zoe, Ellie, Lucy and Joey love reunions and the P-rade even more.