Carlos Lozada *97 - 2019 Pulitzer Prize Awardee - Criticism
FINAL CALL: 9/16 Night with Carlos Lozada *97, Pulitzer Prize Winner...
LAST CHANCE for 9/16 + a very special discussion of books and ideas with Carlos Lozada *97, Washington Post Associate Editor, nonfiction Book Critic, and Pulitzer Prize Winner for Criticism. Join us with your questions for this engaging critic ....
---
ALUMNI: JOIN FELLOW PRINCETONIANS -- 9/16, 2019 (6:15pm) -- for an engaging discussion with Carlos Lozada *97, 2019 Pulitzer Prize Awardee in Criticism (and 2018 finalist for the Prize). This is a treat for writers and serious readers.
Carlos Lozada is the nonfiction book critic of the Washington Post and winner of the 2019 Pulitzer Prize for criticism. Previously he was the Post's economics editor, national security editor and Sunday Outlook editor. Before joining the Post in 2005, he was managing editor of Foreign Policy magazine and a Knight-Bagehot fellow in economics and business journalism at Columbia University. Lozada earned a BA in economics and political science from the University of Notre Dame in 1993 and an MPA from Princeton's Woodrow Wilson School in 1997. For the past decade he has been an adjunct professor of political journalism for Notre Dame's Washington Program.
He's now under contract to produce a new book, and he will discuss that process and the planning and writing of critical reviews and more. For anyone interested in writing, this will be a treat.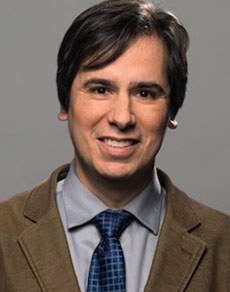 Carlos Lozada *97
The Pulitzer board awarded him the 2019 prize for his "trenchant and searching reviews and essays that joined warm emotion and careful nalysis in examining a broad range of books addressing government and the American experience." A Pulitzer Prize finalist in 2018, he's also recipient of the 2015 National Book Critics Circle Citation for Excellence in Reviewing. A native of Lima, Peru, he became a U.S. citizen in 2014.
REGISTER NOW, at LINK BELOW ....
Click here to buy tickets!!!
WHEN: Monday, September 16, 2019
TIMING: Doors Open at 6:15 pm; end at 8pm
WHERE: Hall of the States (SSO Building)
ROOM 333 -- check in first at Security Desk
444 North Capitol St NW
Washington, DC 20001
METRO: Union Station (Red Line)
Click here to buy tickets!!!