7/14: JOIN our PCW Summer Reception for GS Admits+Alums
Celebrate PCW's 10th year of connecting alums & the new Grad School Admits. HEAR a special talk by Michael Colopy '78 and join our festive Bastille Day Reception @Rose Li *92's (Bethesda). Greet fellow alums+future alums -- join us to beat the heat.
---
FELLOW PCW ALUMS (GRAD + UNDERGRAD): JOIN our RECEPTION for the new DC-area Princeton Graduate School students launching their PU careers!
It's our 10TH YEAR of greeting new Grad School students + alums.

Our lively Sunday party (Bastille Day) is on JULY 14 at 2pm-4pm, with smart conversation and ideas as you greet colleagues + the DC area's new Princeton Graduate School students.

REGISTER: EMAIL NAME + PU Affiliation to leedudka@VERIZON.NET
WHERE: Home of Rose Li *92 in Bethesda, MD
SITE: 9501 Wadsworth Drive
Bethesda, MD 20817 -- plenty of parking on hand.
METRO (RED): NIH MED CENTER + TAXI/LYFT (etc.)
RSVP: "YES"/"Regrets" to leedudka@verizon.net.

MEET OUR HOST and OUR SPECIAL GUEST --
--HOST ROSE LI *92 - CEO, Rose Li & Associates, Inc., past President of the APGA and one of this year's Award for
Service to Princeton Honorees (awarded at Reunions).

--OUR SPECIAL GUEST SPEAKER: MICHAEL COLOPY '78, CEO of Octoinsight. His company provides a tool for improving digital transformation in organizations and raising individual user productivity.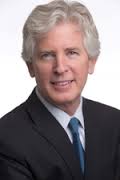 Michael will share "food for thought" on technology and the future. He has deep experience as team leader to Fortune 100 companies seeking avenues into China and East Asia. He's also been strategic advisor to successful start-ups.

Previously, Michael served governments and businesses:
-Communications Advisor to 32 Members (House and Senate)
-Senior Aide to US Senator John Glenn (D-OH)
-Executive Assistant to NY's Governor Hugh Carey
-National Political Director-Blue Cross and Blue Shield Association
-Partner at a DC law firm and
-Co-Founder-ICCI which has advised clients in 10 countries.

He's also a professional keynote speaker appearing at conventions and executive retreats focused on political and commercial deal making (particularly in China). Michael now heads a new US start-up with projects in Canada, Germany and Denmark. His Princeton BA is in History with a concentration on conflict resolution (1978).

REGISTER by emailing LEEDUDKA@verizon.net ...
BRING A FRIEND OR FAMILY MEMBER -- ALL WELCOME.
RSVP: "YES"/"Regrets" to leedudka@verizon.net.

Come for the summer treats and talk, stay to prime the minds of Princeton's GS students launching careers this fall ...

WE LOOK FORWARD to SEEING YOU THERE -- ALL ARE WELCOME.