GREEN BUSINESS - Low Tiger Rates/Top Experts - 6/05
Low rates + top experts -- learn at a high-level conference on "green wave" issues. Green Business Summit: 3 keynotes, 10 panels, 40 speakers -- "green" law, finance, policy, clean tech, and you network with leaders. Rates AVAILABLE thru June 5.
---
REGISTRATION PRICE-BREAK EXTENDED THRU MAY 31

Join over 200 of your colleagues at this must-attend event!

---
WHARTON CLUB's GREEN BUSINESS SUMMIT INVITES ALL TIGERS at SPECIAL RATES, as alliance partners. See "REGISTRATION" below.

REGISTER NOW to see Kathleen Matthews, Executive VP - Marriott International, one of many high level experts and presenters at this conference.
She's led Marriott's widely acclaimed Green Marriott program, which grew
dramatically since its inception into one of the most comprehensive in the
corporate world. The effort builds bridges among the workforce, suppliers,
and communities. All of this translates into bottom line benefits for Marriott
and its shareholders.
Which principles does Marriott champion, and which outcomes does Marriott
generate? Join us to find out. Plus: Amr ElSawy (Noblis), author Bruce Piasecki.
WHY ATTEND THIS CONFERENCE? Would you prefer going beyond reactive
responses, and instead, learn creative solutions from experts who've "been there"?
Among the many prominent presenters --
- Brian Castelli, EVP and COO, the Aliiance to Save Energy
- Carol Holding, President-Holding Associates, Inc., a NYC-based brand strategy consultancy
- Leslie Carothers, President of the Environmental Law Institute
- Ira Feldman, President, Greentrack Strategies
- Barry Naft, President, Environment International, advisor to corporations, NGOs and others.

The "Greening of America" is generating gold in revenues and profits for major businesses. Billions are invested annually, and the rewards -- from renewable fuels to GE's Ecomagination (driving over $40 billion in revenues) -- can be huge. Total investments in renewables, clean tech and more in coming decades will be in the trillions of dollars, and revenues in the hundreds of billions annually. The world continues to grapple with the geopolitical and economic realities of skyrocketing fuel and food prices, water shortages and greenhouse gas emissions. It's all familiar, and yet its impact is profound.

Still, good results won't just happen -- even with major investments. You must understand critical issues, from strategy to implementation, from finance to communication, from legal issues to innovation, to succeed in the US and global green wave.

Are you signed up, but know colleagues who could benefit from the current fabulous value? Or maybe you've been holding off, and your schedule is either open or not just 2 weeks away.

ASK YOURSELF the following to decide about the value of this Summit for you or your colleagues:
Could you benefit from new strategies to reduce costs, generate revenues from eco-friendly solutions, or even capitalize on innovations?
Might there be better ways to communicate with shareholders, customers, financial sources and others, so that you can ride the Green Wave more profitably?

What can you learn from what leading companies and others, such as government units, are already doing?
Might your organization be able to gain contacts in private industry or government for sales or financing?
Here (in brief) is what you and your colleagues get if you simply add up the numbers:
A full-day conference, all meals and materials
Pre and post-conference receptions (top networking opportunities)
Insights and lessons from action-biased leaders from business, government, nonprofits/NGOs and academia

3 - Great keynotes alone are worth learning from:

Morning Keynote
:
Kathleen Matthews, Marriott's EVP
who has led their widely acclaimed Green Marriott program, which has grown dramatically since its inception to become one of the most comprehensive in the corporate world, and building bridges to their workforce, suppliers, and communities. All of this translates into bottom line benefits for Marriott and its shareholders. What are their key strategies, actions and results? Join us and find out how green is fueling Marriott's business and building engagement with stakeholders.

Mid-Day Keynote:

Amr ElSawy, Noblis Inc. President and CEO
who has extensive experience leading organizations and developing innovative solutions to some of the most complex challenges in the public sector. Noblis is a nonprofit science and technology organization working at all levels government and private industry for energy and environmental sustainability, oceans, atmosphere and space, transportation, national security and intelligence and health care
innovation. Learn how he has run public-private partnerships in the U.S. and internationally.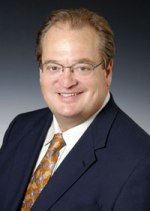 Bruce Piasecki, Ph.D., President of The AHC Group, Inc.

who is the author of five books on business strategy, valuation, and corporate change, including the Nature Society's book of the year,

In Search of Environmental Excellence: Moving Beyond Blame.

Dr. Piasecki speaks with gravity and informed optimism about corporations needing to respond to their social obligations. His message is that multinationals can approach social challenges, in conjunction with government, so that both the business and society can benefit. With his latest book,

World Inc.,

Dr. Piasecki examines socially responsible capitalism.

AND: Special Discounts are available for the Princeton Club, a Wharton Club Strategic Partner (along with all Ivies).

HOW DO YOU BENEFIT? You'll gain a deep understanding of the key shifts now driving
global and local businesses -- and how this impacts your work and business..

WHO WILL JOIN YOU? The Summit has drawn top-notch sponsors and responsive
business, government, NGO and academic leaders. The audience will reflect these
groups from Mid-Atlantic organizations now moving along the "green wave."

Given the timeliness of this Summit, up to 400 participants are expected. Please
reserve your spot early. FOR MORE INFORMATION, PLEASE VISIT --
http://www.whartondc.com/article.html?aid=1064

REGISTRATION & KEY DETAILS
WHEN: Full-Day Conference: June 5, 2008
WHERE: Fairview Park Marriott, Falls Church, VA (a Green Marriott program hotel)
ACTIVITIES:
RECEPTION on June 4 (7:00-9:00 pm) at Noblis (old Mitretek) corporate offices.
REGISTRATION: See fee list (link below) and NOTE THAT PRINCETON
REGISTRANTS get special rates thru 5/31. Prices rise by June 1, 2008.
TIGERS: SEE the (new) "STRATEGIC PARTNER RATES" (for Princeton) at ....
http://www.whartondc.com/store.html?event_id=1064

EARLY REGISTRANTS get top priority for entry to the June 4 Reception.

TRAVEL GUIDE: The Fairview Park Marriott lies at the intersection of Rts. 50 and
I-495, and is roughly midway between Dulles and Reagan National Airports.
METRO: Dunn Loring (Orange line) -- free shuttle service to/from Metro
provided (and free parking). The Fairview is a Marriott green program hotel.

RECEPTION on Wed., June 4 is at Noblis offices (formerly Mitretek).

PROGRAM AGENDA
Your full day June 5 Summit includes breakfast, lunch and breaks.
A reception is planned for June 4 at Mitretek's offices.

You will hear three major Keynote Speakers, while the rest of the
conference offers one general panel session and a choice of four
break-out panels (you choose 4 of 9), running in concurrent pairs.

IN BRIEF: THE SUMMIT PLENARY SESSION and PANELS
PLENARY SESSION - Setting the Stage in Key Economic Sectors.

The Evolving Legal Framework
Overview of legal and regulatory issues in the U.S. and from around the world.
PANELISTS: Leading attorneys, government representatives, international legal experts.

Financial Incentives for Green Business - PANELISTS explore interests and opportunities
for investment in energy and environmental businesses.

The Greening of Government - PANELISTS discuss the Departments of Defense and
Energy, GSA, EPA -- plus Capitol Hill, state and local governments.

Clean Tech Solutions - Two Panels with overviews and case studies of key opportunities
in new and clean technologies.
Panel 1: Executives from transportation, travel and hospitality and energy.
Panel 2: Building and construction, manufacturing, food and healthcare.

Strategies and Solutions for Decision-Makers
Ideas from key specialties such as tax, accounting, insurance and technology. PANELISTS
include accounting, tax and major management consulting firm specialists.

Changing Climate, Turbulent Oceans, Altered Coasts
Overview of the status of ocean/river/water pollution, impact of and on climate change,
water scarcity, purity and supply, impact on food supply, health, fuel, transportation and
the impact on coastal cities and communities. PANELISTS include environmental experts
from organizations targeting oceanography, meteorology, government and private sector.

KEY CONFERENCE CONTACTS
Alan Schlaifer (301-365-8999) -- anschlaifer@aol.com, or Andrea Essex (202-744-6770)
-- aessex@iwashington.biz.

Register now for ideas and new contacts that will transform your thinking.