SOLD OUT 11/13: ASK OUR 4 ELECTION EXPERTS: What Now, What's Next?
SOLD OUT -- For MEET and QUIZ these ELECTION EXPERTS. They WILL PROVIDE COMMENTARY on the MID-TERMS and far more. You'll hear what we learned, plus the gains + losses across the entire political spectrum.
---
---
DEAR FELLOW ALUMNI, WE ARE SOLD OUT.
PLEASE JOIN a PANEL on Nov. 13 as we honor a
PCW tradition: "Ask the Experts on the Elections."
A Discussion of the 2018 Mid-Term Elections.
NOTE: OUR VENUE is SMALLER ...
REGISTER NOW -- we will run out of space.
YOUR POST-ELECTION PANEL -- NOV. 13, 2018 - 6:30pm
--MICHAEL COLOPY '78 - CEO, Octoinsight + Moderator
--KRISTIN LYNCH '05 - National Press Secretary--US Sen. Cory Booker (D-NJ)
--JOHN PHILLIPS '78 - CEO, Aristotle International, Inc.
--MICHAEL BOCIAN '95 - Principal, GBA Strategies
...
BIOS of OUR PANELISTS APPEAR BELOW (READ ON) ...
***************************************************************************

EVENT DATE: Tuesday NOV. 13, 2018
TIMING: 6:30 - 8pm -- Doors Open by 6:15 pm
SITE: Morgan Lewis (Law) - 1111 Pennsylvania Ave.
Refreshments provided ...
METRO-ACCESSIBLE: Federal Triangle Station
PARKING: Available Near Building.
WE START PROMPTLY at 6:30 pm ...
***************************************************************************
BRIEF BIOS OF OUR COMMENTATORS and EXPERTS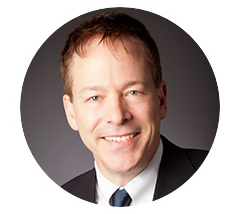 John Aristotle Phillips '78 – CEO, Aristotle International, Inc.
John Aristotle Phillips serves as CEO of Aristotle International, a company he cofounded with his brother, Dean, in 1983 earning a reputation as an innovator, entrepreneur and valued advisor in politics. Aristotle International was one of the first firms to bring the best of IT and data management technology to political campaigns at every level in the US and overseas (South America and elsewhere) wherever governments are seeking to build or restore transparent democracy.
John Phillips is a recognized pioneer in the strategic applications of technology to politics and political communication. He's addressed the membership of the International Association of Political Consultants, the European Association of Political Consultants and the American Association of Political Consultants.
John graduated from Princeton (1978) with a BSE in Aerospace Engineering. While at Princeton, he gained international recognition for his design (using only public documents) of a major weapon system. He co-authored Mushroom: The Story of the A-Bomb Kid.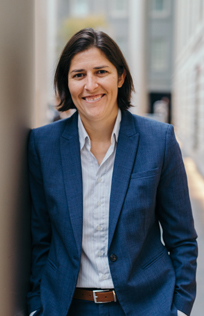 KRISTIN LYNCH '05 - National Press Secretary -- U.S. Senator Cory Booker (D-NJ).
In the 2016 presidential election she was the Colorado Communications Director for the Hillary campaign, and was the campaign's Communications Director for western states (CO, UT, WY) during the Presidential primary. She has also served as Press Secretary for U.S. Senators Michael Bennet (D-CO) and Mark Udall (D-CO) and as Communications Director for Congressman Jared Polis (D-CO), the 1996 Princeton alum just elected governor of Colorado.
Before getting into politics, Lynch was a journalist for the Phnom Penh Post in Cambodia through Princeton in Asia, where she covered a wide array of issues for the national desk and became the paper's leading reporter on the Khmer Rouge Tribunal.
Lynch graduated from Princeton in 2005 with a degree in History and wrote her senior thesis on the impeachment of President Bill Clinton. She also played on the women's basketball team and is still searching for a good pickup game in the DC area.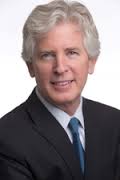 Michael Colopy '78, CEO, Octoinsight - Moderator
Marketing strategist with deep experience as team leader to Fortune 100 companies (BellSouth, GE, Corning, AOL) seeking avenues into China and East Asia. He has been strategic and marketing advisor to several successful start-ups.
Previously, Michael served national and state governments: Staff on the bicameral Arms Control and Foreign Policy Caucus; Communications Advisor to 32 Members of the House and Senate; Senior Aide -- US Senator John Glenn (D-OH); Executive Assistant to Governor Hugh Carey (NY), National Political Director-Blue Cross and Blue Shield Association; Partner at DC legislative and trade law firm O'Connor & Hannan (now Nossaman), and co-founder-ICCI which advised clients in 10 countries. He's been a contracted keynote speaker, presenter and panelist at over two hundred conventions, executive retreats and conferences, focused on political and commercial deal making, particularly in China.
Michael now heads a US start-up with projects in Canada, Germany and Denmark. He earned his Princeton BA in History with a concentration on conflict resolution (1978).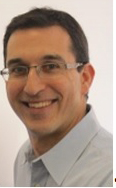 Michael Bocian '95, Founding Partner – GBA Strategies

Michael Bocian, Founding Partner at GBA Strategies, is pollster and strategist for gubernatorial, senatorial, congressional, state legislative, mayoral, and ballot initiative campaigns. With 15 years of experience, he's worked for the DCCC, DGA, DSCC, House Majority PAC, Majority PAC, PCCC, SEIU, AFSCME, NEA, League of Conservation Voters, Natural Resources Defense Council and others.
Bocian played key roles in some of the most notable House races and as pollster for the Oregon Senate and House Democrats, helping Democrats win back the state house and maintain control of the state senate in Oregon. Bocian also directed polling for some of the most successful ballot initiative campaigns around the US.
Earlier, Mike was a Principal at Greenberg Quinlan Rosner Research, a global opinion research and consulting firm -- working with several of the largest organized constituencies (including the many chapters of the NEA). In his career, Mike helped develop the emerging field of online polling at Knowledge Networks. With CBS Polling Director Kathy Frankovic, Bocian won the Award for Excellence in Performance and Leadership of Online Research. Bocian also served as election analyst (CNN) during the 2000 elections. Mike received a Master's in Public Policy (Harvard's Kennedy School of Government) and a BA from Princeton (1995).
WE LOOK FORWARD TO MEETING YOU THERE....