PCW-A4P Civic Engagement Series -- Session 4 on 8/03--8am
PCW and the A4P welcome ALUMNI + GUESTS to our summer breakfast seminar series organized by the A4P. SIGN UP now for our final breakfast seminar (8/03) at the University Club in DC -- featuring the HON. Mark Lee Keam and Janelle Wong. JOIN US NOW!
---
WE SOLD OUT SESSION NO. 1 AND WELCOME NEW AUG. 3 REGISTRANTS!
ALL ALUMNI ARE CORDIALLY INVITED to REGISTER
for PCW-A4P's SUMMER CIVIC ENGAGEMENT SERIES.

THE TALKS ARE CO-SPONSORED and SUPPORTED BY THESE ORGANIZATIONS:

-- THE PRINCETON CLUB of WASHINGTON, DC
-- ASIAN AMERICAN ALUMNI ASSOCIATION of PRINCETON
-- ASSOCIATION of PRINCETON GRADUATE ALUMNI
-- ASSOCIATION of BLACK PRINCETON ALUMNI
NOTE: FOR VIDEOS of PREVIOUS SESSIONS, GO HERE.
THE FOCUS of SESSION 4 -- AUGUST 3, 2016
At the University Club in Washington, DC ...
"The Future of the Asian American Electorate: Growing Influence
to Help Our Community"

SPEAKER: Janelle Wong, PhD, University of Maryland
MODERATOR: The Honorable Mark Lee Keam, JD, Virginia House of Delegates

HELP US PLAN: PLEASE REGISTER BY JULY 28 ...
SIGN UP (CLICK) BELOW:
REGISTRATION REQUIRES SIGN UP for this WEBSITE (to process purchases).
NOTE: EACH session begins promptly at 8 am, with full continental
breakfast available beginning at 7:30 am, and conclude by 9:15 am.
WHERE: Morton-Eiserer-Beck Rooms
The University Club of Washington, DC
1135 16th Street, NW, Washington, DC
METRO OPTIONS: Farragut West + Farragut North

COST: $25/session + OTHER PRICING OPTIONS BELOW
SPECIAL discounts for PCW members ...
$15 -- PCW PAID DUES Member and up to 1 guest (each paid separately)
$ 0 -- International Leadership Foundation (ILF) Interns (1 ticket limit)
FOR ILF INTERNS ONLY: REGISTER BY EMAIL to rosemariali@alumni.princeton.edu
ORGANIZER CONTACT INFORMATION:
Rose Li, MBA, PhD*92 S*90 P18 -- rosemariali@alumni.princeton.edu -- 301-530-5011
Kitty Hsu Dana '77, MBA -- kdana@rcn.com -- 301-656-3329
MORE DETAILS ON THE PROGRAM for August 3, 2016
The Future of the Asian American Electorate:
Growing Influence to Help Our Community

The number of Asian American registered voters is expected to double in 2040.
We will examine differences in civic engagement and political participation
by Asian subgroup (e.g., ethnicity, generation, age, origin country) and how
each tends to votes. We will also discuss ways to develop an Asian American
political agenda around key issues and policies, and how we might exercise
our growing influence to most effectively help our communities.

Speaker: Janelle Wong, PhD, Professor and Director of Asian American Studies,
University of Maryland
Moderator: The Honorable Mark Lee Keam, JD, Virginia House of Delegates

BIOS of MODERATOR and SPEAKER:

Mark L. Keam, JD is a member of the Virginia House of Delegates, representing
a portion of Fairfax County. In November 2009, Mark became the first Asian-born
immigrant elected to state-level office in Virginia. He is currently serving his
third two-year term. A legislator with a strong reputation for bipartisanship and
effectiveness, Mark focuses on creating jobs, improving schools, addressing traffic
gridlock, reducing burdens on businesses, strengthening safety nets, and making
government more transparent, efficient, and accountable. In the House, Mark serves
on the highly sought-after Commerce and Labor Committee as well as on the Education,
Finance, and Agriculture-Chesapeake-Natural Resources Committees. He is a member of
special joint subcommittees that study tax preferences and recurrent flooding issues.
Mark co-chairs the bipartisan and bicameral Tourism Caucus and the Prayer Caucus. For
six years, Mark was Chief Counsel to Assistant Senate Democratic Leader Dick Durbin
on the Judiciary Committee. Mark was also Assistant Chief Counsel with the Small
Business Administration, and an attorney with the Federal Communications Commission.
He currently serves on the boards of the Virginia Literacy Foundation, the University
of Virginia Thomas C. Sorensen Institute for Political Leadership, and the Asian/Pacific
islander Chamber of Commerce & Entrepreneurship (ACE). He is a former president of
Courthouse Oaks Homeowners Association and the Asian Pacific American Bar Association
of the Greater Washington Area. Mark holds a political science degree from University
of California, Irvine and a law degree from University of California, Hastings College
of the Law.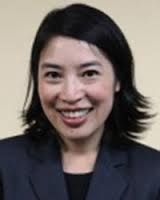 Janelle Wong, PhD is an Associate Professor of American Studies and the Director of
the Asian American Studies Program at the University of Maryland. Professor Wong's
primary focus is on race, immigration, and political mobilization. She has worked
closely with social service, labor, civil rights, and media organizations that serve
Asian Americans. As part of the Pilot National Asian American Political Study research
team, she co-authored "The Politics of Asian Americans: Diversity and Community," (2004)
an analysis of the first multi-city, multi-lingual, multi-ethnic survey of Asian Americans'
political attitudes and behavior. Professor Wong is author of Democracy's Promise:
Immigrants and American Civic Institutions (2006) and Asian American Political Participation:
Emerging Constituents and their Political Identities (2011). Her current book project
focuses on how growing numbers of Asian American and Latino evangelical Christians will
impact the traditional conservative Christian movement and immigrant political participation.
She received her PhD from the Department of Political Science at Yale University..
Facebook Event Page: https://www.facebook.com/events/1229028697109371/
NOTICE: The Princeton Club of Washington, D.C. is a regional alumni association and as such
is a secular, non-partisan organization dedicated to serving the needs of local alumni of
Princeton University. PCW's co-sponsorship of this event is not to be interpreted as implying
advocacy either for or against the opinions expressed by those presenting the event itself.