Angie Tang '91, Asia Value Advisors
PCW-A4P Civic Engagement Series -- Session 3 on 7/20/16--8am
PCW and the A4P welcome ALUMNI + GUESTS to our summer breakfast seminar series organized by the A4P. SIGN UP now for our THIRD breakfast seminar (7/20) at the University Club in DC, featuring Angie Tang '91, Kyung Yoon, Victor Kuo. SIGN UP by 7/14!
---
AFTER A SOLD OUT SESSION NO. 1. WE WELCOME NEW July 20 REGISTRANTS!
ALL ALUMNI ARE CORDIALLY INVITED to REGISTER
for PCW-A4P's SUMMER CIVIC ENGAGEMENT SERIES.

THE TALKS ARE CO-SPONSORED and SUPPORTED BY THESE ORGANIZATIONS:

-- THE PRINCETON CLUB of WASHINGTON, DC
-- ASIAN AMERICAN ALUMNI ASSOCIATION of PRINCETON
-- ASSOCIATION of PRINCETON GRADUATE ALUMNI
-- ASSOCIATION of BLACK PRINCETON ALUMNI
NOTE: FOR VIDEOS of PREVIOUS SESSIONS, GO HERE.
THIS SESSION 3 FOCUS -- JULY 20 ...
Investing in Community: Giving for Good among Asian Americans
SPEAKERS:
Angie Tang, '91 MBA, Asia Value Advisors
Kyung B. Yoon, MA, Korean American Community Foundation
MODERATOR: Victor Kuo, PhD, VK Global Advising

NOTE: EACH series session begins at 8 am, with full continental
breakfast available beginning at 7:30 am, and conclude by 9:15 am.

HELP US PLAN: PLEASE SIGN UP NOW.

SIGN UP (CLICK) BELOW:

REGISTRATION REQUIRES SIGN UP for the WEBSITE (to PROCESS PURCHASES).
WHERE: Morton-Eiserer-Beck Rooms
The University Club of Washington, DC
1135 16th Street, NW, Washington, DC
METRO OPTIONS: Farragut West + Farragut North

COST: $25/session + MORE OPTIONS BELOW
SPECIAL discounts for PCW members ...
$15 -- PCW Paid Member and up to 1 guest (each paid separately)
$ 0 -- International Leadership Foundation (ILF) Interns (1 ticket limit)

FOR ILF INTERNS ONLY: REGISTER BY EMAIL to rosemariali@alumni.princeton.edu
ORGANIZER CONTACT INFORMATION:
Rose Li, MBA, PhD*92 S*90 P18 -- rosemariali@alumni.princeton.edu -- 301-530-5011
Kitty Hsu Dana '77, MBA -- kdana@rcn.com -- 301-656-3329
ADDITIONAL DETAILS and PROGRAM DESCRIPTION:
Two celebrated community champions join a forward-thinking researcher and evaluation
expert to discuss trends in philanthropy, including recent emphasis on strategic giving
and impact, power dynamics among grantors and grantees, differences between grassroots
and elite donors, and tensions between community empowerment and investing for results.
Speakers will also explore perceptions of Asian American funders pursuing philanthropic
aspirations in the United States, Asia, and globally. SIGN UP for this robust discussion
of timely issues in philanthropy, from global phenomena to local implications.

Speakers:
Angie Tang '91 MBA, Senior Advisor, Asia Value Advisors; Columnist, and
former Executive Director, Committee of 100
Kyung B. Yoon, MA, Executive Director and Co-founder, Korean American Community
Foundation; Advisory Board Chair, New York Asian Women's Center, and Board Member,
Asian American/Pacific Islanders in Philanthropy (AAPIP)
Moderator: Victor Kuo, PhD, Consultant, Researcher, and Evaluator; Founder of
VK Global Advising
BIOS of SPEAKERS and MODERATOR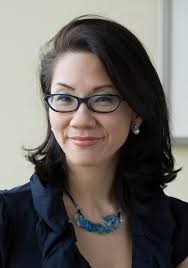 Angie Tang '91, MBA is a senior advisor of Asia Value Advisors (AVA) providing strategic
advice on business development in philanthropic consulting and tactical direction on marketing
and communications. For over 20 years, she has contributed commentary on U.S. politics and
policy toward Asia and has served as guest lecturer at educational institutions such as the
Dalton School, Columbia School of Journalism and the United States Military Academy in West
Point. She was a columnist at The Diplomat, the premier current affairs magazine in the Asia
Pacific region. From 2009 to 2014, Angie served as Executive Director of the Committee of 100,
a Chinese American leadership organization dedicated to advancing U.S.-China relations. Prior
to her executive leadership position in the non-profit sector, Angie was appointed by President
George W. Bush to serve as a regional executive of the U.S. Department of Labor. Before joining
the federal government, Angie was a cabinet official in the administration of Mayor Rudy Giuliani
in New York City. She started her career in public affairs as a staffer to New York City Council
President Andrew Stein. She was elected Term Member of the Council on Foreign Relations and
served on the Board of Directors of several non-profit organizations. Currently a Trustee of
Berkeley College, she is a recipient of leadership awards including the 2013 Above & Beyond
Chairperson Award from New York's City & State magazine and luxury watchmaker Breguet's recognition
for Philanthropy Advancement in 2015. Angie is a graduate of Phillips Exeter Academy, Princeton
University, and Columbia Business School.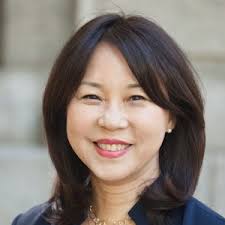 Kyung B. Yoon, MS, is Executive Director and Co-founder of the Korean American Community Foundation
(KACF) in New York, NY. A longtime community leader and advocate for promoting philanthropy in
the Asian American community, Kyung brings professional skills honed from her previous experience
in the fields of communications and poverty alleviation. Formerly an award-winning correspondent
for WNYW Fox Channel 5 News, Kyung was the first Korean American broadcast reporter in New York.
She went on to join the World Bank as the Executive Producer of Television where she created and
hosted Global Links Television, an international documentary series focused on poverty issues and
economic development, which has been broadcast in more than 60 countries around the world. Kyung
serves on the boards of the New York Foundation, Asian American & Pacific Islanders in Philanthropy
(AAPIP), Philanthropy New York, and the United Way of New York City. She is a former Vice President
of the New York chapter of the Asian American Journalists Association and former Board Chair of the
New York Asian Women's Center, a nonprofit organization that helps women and children overcome
domestic violence and other forms of abuse including human trafficking. She is also a contributing
reporter to Asian American Life on CUNY-TV, for which she received an Emmy nomination in 2015.
Kyung holds a BA in English and political science from Wellesley College, and an MA in development
economics from the Johns Hopkins School of Advanced International Studies. She and her husband,
George Wang, have two sons.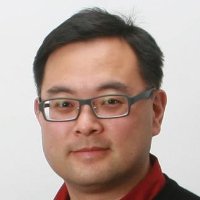 Victor Kuo, PhD is a consultant, researcher, and evaluator who has spent fifteen years helping
philanthropic foundations measure their social impact. Currently, he is founder of VK Global
Advising and leads projects in strategic planning, evaluation, and organizational development.
Previously, he was evaluation officer at the Bill & Melinda Gates Foundation, and research associate
in the Evaluation and Learning Services unit at the David & Lucile Packard Foundation. He has
consulted on building organizational capacity for evaluation and has conducted evaluations of
projects in K-12 education, post-secondary education, and conservation and the environment.
Dr. Kuo served on the Board of Directors of the American Evaluation Association and currently
serves on the Advisory Board of GreatNonprofits. He also holds the position of Director of
Strategic Planning and Research at Seattle Colleges which serve 50,000 and are the largest
community college system in Washington State, USA. He has spoken on evaluation in philanthropy
in Hong Kong, Singapore, Saigon, and throughout the U.S. He earned his Ph.D. from Stanford
University, MA from Teachers College Columbia University, and BA from Pomona College.
Click here for Facebook Event Page: https://www.facebook.com/events/1768600426729438/
NOTICE: The Princeton Club of Washington, D.C. is a regional alumni association and as such
is a secular, non-partisan organization dedicated to serving the needs of local alumni of
Princeton University. PCW's co-sponsorship of this event is not to be interpreted as implying
advocacy either for or against the opinions expressed by those presenting the event itself.