PCW-A4P Civic Engagement Series -- Session 2 on 7/12/16--8am
PCW and the A4P welcome ALUMNI + GUESTS to our summer breakfast seminar series organized by the A4P. SIGN UP now for our SECOND breakfast seminar (7/12) at the University Club in DC -- featuring Neil Horikoshi and Surjeet Ahluwalia. SIGN UP by 7/06!
---
A SOLD OUT SESSION NO. 1 + A WELCOME TO NEW REGISTRANTS!
ALL ALUMNI ARE CORDIALLY INVITED to REGISTER
for PCW-A4P's SUMMER CIVIC ENGAGEMENT SERIES.

THE TALKS ARE CO-SPONSORED and SUPPORTED BY THESE ORGANIZATIONS:

-- THE PRINCETON CLUB of WASHINGTON, DC
-- ASIAN AMERICAN ALUMNI ASSOCIATION of PRINCETON
-- ASSOCIATION of PRINCETON GRADUATE ALUMNI
-- ASSOCIATION of BLACK PRINCETON ALUMNI
SESSION 2 FOCUS -- JULY 12, 2016
The Missing Minority and the Role of Minority Serving Institutions

SPEAKER: Neil Horikoshi, JD, MBA, Asian & Pacific Islander American
Scholarship Fund
MODERATOR: Surjeet Ahluwalia, MPP, Asian American LEAD

NOTE: EACH series session begins at 8 am, with full continental
breakfast available beginning at 7:30 am, and conclude by 9:15 am.

HELP US PLAN for 7/12: PLEASE SIGN UP BY JULY 6.

SIGN UP (CLICK) BELOW:
REGISTRATION REQUIRES SIGN UP for this WEBSITE (to PROCESS PAYMENTS).
WHERE: Morton-Eiserer-Beck Rooms
The University Club of Washington, DC
1135 16th Street, NW, Washington, DC
METRO OPTIONS: Farragut West + Farragut North

COST: $25/session + MORE OPTIONS BELOW
SPECIAL discounts for PCW members ...
$15 -- PCW Paid Member and up to 1 guest (each paid separately)
$ 0 -- International Leadership Foundation (ILF) Interns (1 ticket limit)

FOR ILF INTERNS ONLY: REGISTER BY EMAIL to rosemariali@alumni.princeton.edu
ORGANIZER CONTACT INFORMATION:
Rose Li, MBA, PhD*92 S*90 P18 -- rosemariali@alumni.princeton.edu -- 301-530-5011
Kitty Hsu Dana '77, MBA -- kdana@rcn.com -- 301-656-3329

DETAILS on SESSION 2: The Missing Minority and the Role of Minority
Serving Institutions - July 12, 2016

Come hear two accomplished leaders – Neil Horikoshi who has grown the
APIASF into the nation's largest non-profit provider of college scholarships
for AAPIs, and Surjeet Ahluwalia who has helped to steward AALEAD into a
well-respected organization that serves so many low-income APA youth in our
DC region.

You will learn about their emphasis on scalable efforts and investments
in activities that grow their respective institution's reputation and
influence in a substantive way. See how they make every dollar count,
and how the lessons they have learned that can be applied to anyone
aspiring to grow their organization in a sustainable way.

Speaker: Neil Horikoshi, JD, MBA, President and Executive Director, Asian & Pacific
Islander American Scholarship Fund
Moderator: Surjeet Ahluwalia, MPP, Executive Director, Asian American LEAD

BIOS of SPEAKERS: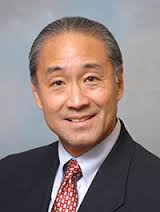 Neil Horikoshi joined the Asian & Pacific Islander American Scholarship Fund (APIASF) in 2008
as its President & Executive Director after a distinguished 30-year career at IBM, where he
served in a variety of legal and executive management positions in the United States and Asia
Pacific. Neil has led new strategic initiatives to expand organizational programming to better
meet the needs of underserved Asian American and Pacific Islander (AAPI) students and help APIASF
become a more socially impactful organization. APIASF now uses a scalable model of change that
is based in accelerating student success, strengthening institutional capacity, and mobilizing
resources to create a pipeline of diverse leaders who will spur economic growth. To accomplish
this, APIASF works directly with Asian American and Native American Pacific Islander-Serving
Institutions (AANAPISIs) and some of the leading AAPI research organizations in the country.
Neil continues to grow these efforts to ensure that all AAPI students have the opportunity to
access, compete, and succeed after post-secondary education.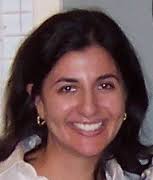 Surjeet Ahluwalia is Executive Director of Asian American LEAD. Before joining AALEAD in 2010,
she was Senior Project Manager for the Health Impact Fund–a proposal to increase innovation and
access to life-saving medicines globally. She served as start-up Director of Operations for
Teach For India, based on the Teach For America model. Surjeet was also a Project Manager with
AmericaSpeaks, where she managed several large initiatives to engage citizens more directly in
governance, and with the District of Columbia's Child and Family Services Agency. Surjeet has a
Master's in Public Policy degree from Harvard Kennedy School and a Bachelor's degree in Political
Science from the University of Rochester.
NOTICE: The Princeton Club of Washington, D.C. is a regional alumni association and as such
is a secular, non-partisan organization dedicated to serving the needs of local alumni of
Princeton University. PCW's co-sponsorship of this event is not to be interpreted as implying
advocacy either for or against the opinions expressed by those presenting the event itself.