SOLD OUT - PCW-A4P Civic Engagement -- Session 1 on 6/28--8am
SOLD OUT -- SESSION 2 HAS TIX: PC/A4P welcome ALUMNI + GUESTS to a summer breakfast seminar series organized by A4P. SIGN UP for our FIRST breakfast seminar (6/28) at the University Club in DC , featuring John Kuo Wei Tchen and Christopher Lu '88.
---
SORRY: SOLD OUT/FULL HOUSE (SESSION 2 HAS TIX)
CLICK HERE for SESSION 2 TICKETS ....
ALL ALUMNI ARE CORDIALLY INVITED to REGISTER
for PCW-A4P's SUMMER CIVIC ENGAGEMENT SERIES.

THE TALKS ARE CO-SPONSORED and SUPPORTED BY THESE ORGANIZATIONS:

-- THE PRINCETON CLUB of WASHINGTON, DC
-- ASIAN AMERICAN ALUMNI ASSOCIATION of PRINCETON
-- ASSOCIATION of PRINCETON GRADUATE ALUMNI
-- ASSOCIATION of BLACK PRINCETON ALUMNI
FOCUS of OUR FIRST SESSION - June 28, 2016
"Pot Shot 'Othering': Getting to the Roots of American
Stereotyping of Asians in 2016"

Speaker: John Kuo Wei Tchen, PhD, Historian & Founding Director of the
Asian/Pacific/America (A/P/A) Studies Program and Institute at
New York University; Co-Founder and Senior Historian, Museum of Chinese
in America; and Spring 2016 Visiting Professor, Princeton University

Moderator: Christopher Lu '88 JD, Deputy Secretary of Labor and former
Assistant to the President and White House Cabinet Secretary.

SORRY -- SOLD OUT/FULL HOUSE (SESSION 2 HAS TICKETS)
REGISTRATION REQUIRES SIGN UP for THIS WEBSITE (to PROCESS PAYMENTS).
NOTE: EACH SESSION begins promptly at 8 am, with full continental
breakfast available beginning at 7:30 am, and conclude by 9:15 am.

WHERE: MORTON-EISERER-BECK Rooms (NOT the Governors Room)
The University Club of Washington, DC
1135 16th Street, NW, Washington, DC
METRO OPTIONS: Farragut West + Farragut North

COST: $25/session (Gen. Audience) + MORE OPTIONS (BELOW)
SPECIAL discounts for PCW members ...
$15 -- PCW PAID Member and up to 1 guest (each paid separately)
$ 0 -- International Leadership Foundation (ILF) Interns (1 ticket limit)
FOR ILF INTERNS ONLY: REGISTER BY EMAIL to rosemariali@alumni.princeton.edu
ORGANIZER CONTACT INFORMATION:
Rose Li, MBA, PhD*92 S*90 P18 -- rosemariali@alumni.princeton.edu -- 301-530-5011
Kitty Hsu Dana '77, MBA -- kdana@rcn.com -- 301-656-3329

FURTHER DETAILS and KEY PROGRAM INFORMATION:

In this political season, hyper-charged and stereotyped language has been
used against Latinos, Muslims, African-Americans and other groups. In this
SESSION, we focus on the special issues experienced by Asian Americans.
The public sees both controversial and insensitive public language and
aggressions -- large and small -- targeting Asian Americans. Chris Rock's
demeaning jokes about child accountants (at the Academy Awards) and the
continued rounding up of Asian American researchers as "spies" are but
recent examples of the broader patterns of unease, fear and back-handed
compliments that perpetuate the image of Asians in America as perpetual
"others." We'll target the historical roots of this and explore how easy
it is even for Asian Americans to become complicit.
BIOS of MODERATOR and SPEAKER: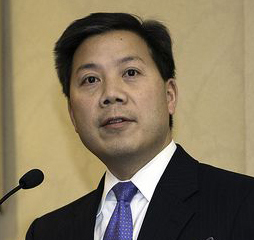 Christopher Lu '88, JD is Deputy Secretary of Labor. During Jan. 2009-Feb. 2013,
Chris served as Assistant to the President and White House Cabinet Secretary. In this
role, he was President Obama's primary liaison to the federal departments and agencies,
helping to coordinate policy and communications strategy. From 2005 to 2009, Chris served
as Legislative Director and Acting Chief of Staff for then-Senator Obama. In May 2008,
Senator Obama asked Chris to help plan for a possible Presidential transition. Over the
next six months, Chris worked behind the scenes to put together an organization to manage
the transition from campaigning to governing. The day after Election Day, Chris was formally
named the Executive Director of the Presidential transition team – an effort described by
outside observers as one of the most effective transitions in history. Chris began his
political career as Deputy Chief Counsel for the House Oversight and Government Reform
Committee, where he conducted high-profile government investigations. A magna cum laude
graduate of Princeton University and cum laude Harvard Law School, Chris also worked as
a law clerk to a federal court of appeals judge and a litigation attorney at a large D.C.
law firm.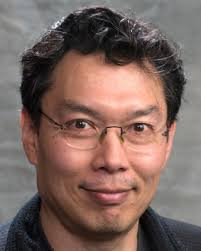 John Kuo Wei (Jack) Tchen, PhD is a historian, curator, and writer. Professor Tchen is
founding director of the A/P/A (Asian/Pacific /American) Studies Program and Institute at
New York University, and a founding faculty of the Department of Social and Cultural Analysis.
He co-founded the Museum of Chinese in America in 1979-80 where he continues to serve as senior
historian. In 1991, he was awarded the Charles S. Frankel Prize from the National Endowment for
the Humanities (renamed The National Medal of Humanities). He is author of the award-winning
books New York before Chinatown: Orientalism and the Shaping of American Culture, 1776-1882 and
Genthe's Photographs of San Francisco's Old Chinatown, 1895-1905. And he was co-principal
investigator of the nationally covered study "Asian Americas and Pacific Islanders Facts, Not
Fiction: Setting the Record Straight" (The College Board, 2008). He co-curated MoCA's core
exhibition: "With a single step: Stories in the making of America" (2010) in a new space designed
by Maya Lin. Jack has just completed a critical archival study of images Yellow Peril! An Archive
of Anti-Asian Fear on the history and ongoing legacy of paranoia and xenophobia. He served as
the senior historian for a New York Historical Society exhibition on the impact of Chinese
Exclusion Laws on the formation of the US. He is currently working on a two hour "The American
Experience" PBS documentary with Ric Burns and Lishin Yu on Chinese Exclusion. He is also working
on a series of exhibit, conferences, and performances retelling US history from the lens of
scientistic racism and eugenics "sorting" hierarchies.
NOTICE: The Princeton Club of Washington, D.C. is a regional alumni association and as such
is a secular, non-partisan organization dedicated to serving the needs of local alumni of
Princeton University. PCW's co-sponsorship of this event is not to be interpreted as implying
advocacy either for or against the opinions expressed by those presenting the event itself.