Book Talk + More: Larry Haas *81 on Truman and Vandenberg
When does foreign policy really matter? Larry Haas (*81)'s talk on "Harry and Arthur: Truman, Vandenberg" has success lessons from a time of bitter partisanship. Familiar? JOIN the EVENT: Princeton Grad School New Admits Reception -- Food + Talk.
---
ALUMNI: WHEN DOES FOREIGN POLICY REALLY MATTER?
JOIN PRINCETON GRAD ALUMS' Welcome to New Grad School Admits (7/17) for the answer. YOU'LL JOIN THE FUN and HEAR LARRY HAAS *81 on his new book. Details below...
REGISTER BY EMAIL (to): leedudka@verizon.net
PLEASE PRE-REGISTER to help us PLAN FOOD + DRINKS.
Larry Haas's timely book (published 2016) recreates the story
of a key partnership between (Dem.) President Harry Truman, and
(Rep.) Sen. Arthur Vandenberg, who crafted a vital new foreign
policy in a time of global turmoil and bitterly partisan tensions.
TIME: FUN ACTIVITIES + BOOK TALK -- July 17 (2-4 pm)
ON SITE: DOOR PRIZES+... CLICK HERE for MORE...
SITE: HOME of Rose Li *92 S*90 P18 (Bethesda, MD)

9501 Wadsworth Drive
Bethesda, MD 20817
All alumni are cordinally welcome + GS New Admits.

BOOK TALK DETAILS BELOW .....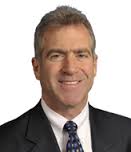 AUTHOR LARRY HAAS *81
HARRY and ARTHUR: Truman, Vandenberg, and the Partnership That Created the Free World
IN TIME for CONVENTION SEASON, hear THIS NEW VIEW of Pres. Harry Truman's and Sen. Arthur Vandenberg's Intriguing Collaboration ...

With Franklin Roosevelt's death in April of 1945, Vice President Harry Truman and
Sen. Arthur Vandenberg, the Republican leader on foreign policy, inherited a world
in turmoil. With Europe flattened and the Soviets emerging as America's new adversary,
Truman and Vandenberg built a tight partnership with one another to address the challenges
at hand. Working in strong bipartisan fashion at a bitterly partisan time, they crafted a
dramatic new foreign policy. See more details on Amazon -- http://amzn.to/1RjqQR5

Larry Haas offers us a special "CAMEO" BOOK TALK at OUR JULY 17 event.
DON'T MISS HIS TIMELY TALK -- ALL ALUMNI WELCOME on July 17:

Princeton Grad Alums Welcome New GS Admits (Bethesda, MD)
July 17, 2016 -- 2:30pm (Event: 2-4 pm ONLY).
9501 Wadsworth Drive
Bethesda, MD 20817
NOTICE: The Princeton Club of Washington, D.C. is a regional alumni association and as such
is a secular, non-partisan organization dedicated to serving the needs of local alumni of
Princeton University. PCW's co-sponsorship of this event is not to be interpreted as implying
advocacy either for or against the opinions expressed by those presenting the event itself.