Wintry Mix NN w/ Michael Colopy '78 (3/03)--SIGN UP NOW





Are tough career questions bogging you down? Need a bigger network? Experience "networking for smart people": Michael Colopy's ideas + guided breakouts to get new answers. Grow your "net," learn from a pro who's negotiated many jobs and many key deals.





_______________________________________________________________________________________________________

TAKE NOTE:

WE ARE SHUTTING DOWN SIGN-UPS BY NOON - 3/03

HERE's A NET NIGHT tailored to your needs -- Thursday 3/03...


Want to drown out the blaring noise of Super Tuesday?

... and target instead the issues that engage you daily on the job?


WE'LL HELP YOU TACKLE TOUGH WORK QUESTIONS HEAD ON.

FACE IT: Everyone wants good options for exciting new work.


Simply review these questions to gauge where you stand ...

1- Are you using a good mentor? It's the question looming over
every high-potential pro looking for an exceptional career.
SO: Will it help if you could find one quickly?

2- Will your plan meet your needs 3 years hence? How do you know?

3- What's your backup strategy if you're stuck 3-6 months from now?

Join Net Night's "networking for smart people" for answers.

PLUS: SIGN UP NOW -- get a highly useful PRE-SESSION exercise --
championed by one of Princeton's recent Nobel Prize winners.

You'll get this PRE-MORTEM when you register. Use it to help
you blueprint a path thru potential personal pitfalls ahead.

WHY ELSE VISIT?


On March 3, you'll meet, quiz and interact with dozens
of your alum colleagues and new guests. This Net Night
formula is used worldwide + launched here 16 years ago.

Our breakouts are engaging and fun and you will find
dozens more connections/insights than anywhere in DC.

Enjoy our extended discussions, with fine food+drinks...

WE SHUT DOWN SIGN-UPS BY NOON - 3/03

CLICK here FOR YOUR/GUEST tickets!!!

MICHAEL COLOPY '78-President, Co-Founder, LOGFILLER, INC.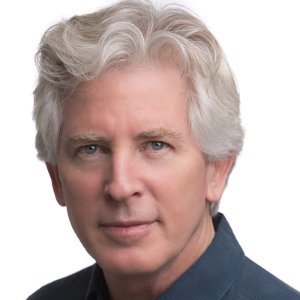 BIO: Michael is a marketing strategist and serial investor with
rich experience as team leader and market consultant (10 countries),
working with Fortune 100s (GE, BellSouth, Corning, Aristotle,
ICCI and more) and start-ups. His background....
A project leader/market entry for US Companies in Taiwan, China,
Philippines, Thailand, Ukraine, and .....
A serial IT investor and marketing advisor to technology innovators
(including Speed-Trap/Celebrus, Aristotle Inc. and others).
Has served in national and state government, as aide to Members of the US House
of Representatives and Senate, as partner at the legislative and trade law firm,
O'Connor & Hannan, and spoken at 200+ executive retreats and conferences.
LEARN from a pro who's successfully negotiated many jobs and many deals.
WE SHUT DOWN SIGN-UPS BY NOON - 3/03
CLICK here FOR YOUR OWN + GUEST tickets!!!

TROUBLE SIGNING UP? E: leedudka@verizon.net

WHEN: THURSDAY, March 3rd, 2016 - 6:15 pm to 9 PM
WHERE: Morgan Lewis - 2020 K St. NW, Washington, DC 20006-1817
NOTE: SITE is at the MAIN Meeting Room, 11th Floor.
NEAR Corner of 21st and K Streets in Washington.
METRO: Either of the Farraguts; PARKING: on street (after 6:30)
and in parking lots on the block (21st St./near side-around corner).
COME GET ANSWERS to your most basic questions and you'll do
it with our Net Night interactive networking breakouts.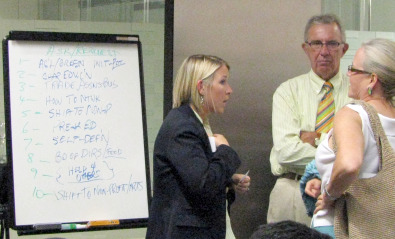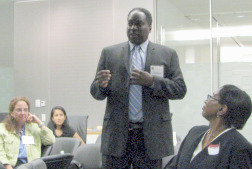 LOOKING FORWARD TO SEEING YOU THERE...