JOIN Fellow Tigers at the 4/28 Wharton DC Innovation Summit
SPECIAL TICKETS! Take time to learn+connect easily with innovators (4/28-29) at Wharton DC's Innovation Summit. Your 2 days with premier leaders (industry, government, entrepreneurs) also help you engage with funders. Tigers in 2014 gave this top marks.
---
ALUMS: SPECIAL TICKETS on hand for Wharton DC's Innovation Summit.
DON'T LOSE YOUR PCW-TIGERS-DISCOUNTED TICKETS for THIS UNIQUE CONFERENCE.
Fellow Tigers rated this highly in 2014. It's now updated with new panels
and workshops, plus superb options to learn, meet and connect.
At this 2-day learning-intensive Wharton DC Innovation Summit, you will ....
-- Meet and engage with innovation thought leaders in industry, business,
and government, plus many from the venture/research funding world.
-- Learn from a powerful set of workshops that boost your innovation savvy.
-- Network with peers and leaders -- in regular + structured sessions -- to share
the work you're doing now, and get help on the work you'll do soon.

RECEPTIONS (one at the INDONESIAN EMBASSY) make this a not-to-be missed conference.
Ready to be truly productive? Set aside 2 days for an innovation immersion experience,
all on April 28 and 29 in a premier downtown DC location.
SPECIAL TICKET PRICING on hand 1-DAY attendance .....
WHEN: APRIL 28 (TUESDAY) and APRIL 29 (WEDNESDAY).
WHERE: FHI 360 HEADQUARTERS (1 BLOCK from WASH. HILTON)
1825 Connecticut Avenue NW
8TH FLOOR Washington, DC 20009
PARKING at 2005 Florida Avenue; METRO (3 BLOCKS): Dupont Circle
REGISTRATION: REGISTER/GET DETAILS HERE ....
TIGERS CAN USE a WHARTON DC STRATEGIC PARTNER TICKET OPTION.
AGENDA: TAKE ADVANTAGE of THESE UNIQUE PANELS and KEYNOTERS....
_______________________________________________________________

WHY ATTEND? THE BEST OF REASONS ....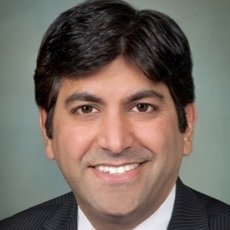 ANEESH CHOPRA, Former CIO-White House, one of many keynoters.
If you team with or work among innovators, you're in good company.
Yet you face a nagging challenge -- whether you're in life sciences,
data analytics, mobile health, government innovation and more:

How do you improve your chance of success, for you and your team?
The 2015 Wharton DC Innovation Summit directly answers that challenge.

Join this 2-Day April conference -- featuring keynoters like Aneesh
Chopra (1st CIO at the White House) -- learn from new workshops.
Meet innovation's leading lights from industry and government,
and fellow entrepreneurs who join you along with funders, mentors,
outstanding Wharton, Penn and other professors.
In new workshops, startup veterans guide you thru market-tested
planning and execution steps, raising your "success quotient" as
you push your idea forward.
And if you've felt stretched too thin at a great conference, or faced
major conflicting choices about which sessions to attend ...

Maximize the benefit of attending: Bring a valued member of your
team with you.

After a superb program and powerful networking in 2014, the
Summit is back at FHI 360 for more superb speakers ready to
help you connect and get better results from your innovations.
REGISTER NOW: RESERVE YOUR EARLY BIRD SEAT.