GS Alumni: Dean Sanjeev Kulkarni + DC-area Alums - 1/21--6pm
DC-area GS Alumni: Graduate School Dean Sanjeev Kulkarni will greet you and fellow DC alums at the National Geographic Society (Wed.) January 21. Register NOW for this unique event -- use the REGISTRATION details below.
---
GS ALUMNI: PLAN TO JOIN our EVENING with Dean Sanjeev Kulkarni.
He'll be greeting you and Washington, DC area alumni on Wed., Jan. 21, 2015 (6 pm).
SET ASIDE TIME NOW to meet Dean Kulkarn, plus your old colleagues and fellow alums.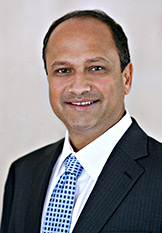 Dean of Princeton's Graduate School, Sanjeev Kulkarni
RSVP for YOUR REGISTRATION:
http://bit.ly/1uF0rvM

RECAP ---
DATE: Wednesday, January 21, 2015
Timing for the EVENING:
6:00 p.m. Reception
7:00 p.m. A Conversation with Dean Kulkarni
SITE: National Geographic Society
1145 17th Street, NW
Washington, D.C. 20036
Attire: Business casual; orange and black encouraged

FOR REGISTRATION:
http://bit.ly/1uF0rvM

Guests are welcome at this complimentary event.
Questions: gradalum@princeton.edu

T: 609-258-7785
BRIEF BIO of DEAN SANJEEV KULKARNI --
Dean Kulkarni's research spans a broad range of areas related to understanding fundamental limits
and developing methods for processing data and information, with a focus on information theory,
machine learning, statistical pattern recognition, and signal and image processing. Due to the
research's interdisciplinary nature, he has worked extensively with the philosophy department and
colleagues in computer science, psychology, operations research and financial engineering.
In addition to advising dozens of undergraduate and graduate students' research projects,
Kulkarni has taught or co-taught a variety of courses in electrical engineering, computer science,
philosophy, and operations research and financial engineering. He won the President's Award for
Distinguished Teaching in 2007 and the engineering school's Distinguished Teacher Award in 2004.
Students selected him for the Phi Beta Kappa Award for Excellence in Undergraduate Teaching in
2009, and have given him seven Engineering Council Excellence in Teaching Awards.

Kulkarni holds a bachelor's degree in electrical engineering and bachelor's and master's degrees
in mathematics, all from Clarkson University. After completing a master's degree in electrical
engineering at Stanford University, he earned his Ph.D. in electrical engineering at the
Massachusetts Institute of Technology.