SOLD OUT--Toast to Shakespeare: The "Tempest" + MORE - 12/11
NOW SOLD OUT!! PCW's "Toast to Shakespeare": Shakespeare's "Tempest" (at STC)/pre-play discussion with Dir. Michael Kahn, former McCarter Theatre Director. 12/11: Meet cast, director, P + Harvard alums/guests. JOIN our will-sell-out-soon group.
---
FELLOW ALUMNI: JOIN PCW's SPECIAL "TOAST to SHAKESPEARE"
BY POPULAR DEMAND, WE ADDED EXTRA SEATS for THIS SPECIAL EVE.
This year, you can celebrate the Bard's 450th birth-anniversary in style.
APOLOGIES but THIS IS NOW SOLD OUT!!!
RECAP for ALL WHO REGISTERED:

TICKETS are AT "WILL CALL" -- REQUEST by REGISTRANT NAME (if you're a guest)
TALK (6pm) is at FORUM (Basement Level) -- ask USHERS for help.
TALK INCLUDES WINE + LIGHT FOOD (not a buffet).
PERFORMANCE at 8 PM; BEST METRO: Gallery Place
SEE Shakespeare Theatre Company's production of "The Tempest,"
the Bard's great meditation on his art, and the very last of his
signature plays. The Harvard Club joins us in this partner event.

First produced four centuries ago, the "Tempest" has attracted
many of the finest actors in the English-speaking world, a list
that now includes Patrick Stewart and Dame Helen Mirren (who
join stage legends Laurence Olivier, John Gielgud and Ralph
Richardson -- and many more in earlier centuries).

In this, the 450th anniversary of the Bard's birth, you can
join our unique PCW "Toast to Shakespeare" -- act fast.
REGISTER BELOW (MAX. 2 tickets per buyer):
QUESTIONS on REGISTERING or ...?
Email Lee Dudka: LEEDUDKA@verizon.net

WHERE: Sidney Harman Hall
Address: 610 F St NW, Washington, DC 20004
WHEN: Thursday, December 11, 2014 ...
PERFORMANCE at 8 PM
Pre-Play Discussion (6 PM) with Director Michael Kahn
Light refreshments provided -- SIGN UP QUICKLY!

SPECIAL ATTRACTION: Extensive discussion with Director
Michael Kahn -- award-winning Artistic Director (Tony
and Helen Hayes Awards) and Shakespeare educator.
Michael Kahn is STC's Artistic Director since 1986.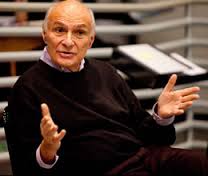 RECAP of our "triple-treat" 12/11 evening's features:
-- For starters, you join a special pre-play discussion with the
celebrated Shakespearen director Michael Kahn, STC's Artistic
Director and former Director at Princeton's McCarter Theatre.
-- We'll watch the performance at Sidney Harman Hall and ...
-- We round off the evening with a final discussion with
the cast.

If you want a true "Shakespeare-immersion" experience, this
is your chance. Evening includes light refreshments and more.
A unique night all around, you have time to meet fellow Princetonians
and Harvard Club members, too. Get this on your calendar and
sign up quickly -- seats for this will go quickly/limited stock on hand.

REGISTER NOW for TICKETS (MAX. 2 tickets per buyer)