Innovation Teams: Wharton DC (PCW Partner) Shows You Winning Ideas, Speakers
Want faster innovation paths? SPEC. PCW RATES on hand for Wharton DC Innovation Summit (4/29-30). From 130+ speakers to 40+ sessions (on IT, HIT, healthcare, urban innovations). MEET funders, CEOs, Wharton profs., US leaders + GAIN high-level networks.
---


ALUMNI - If your innovative team faces hurdles -- and needs solutions -- would you value hearing and meeting with ...

--Over 130 key speakers, keynotes from Wharton professors, entrepreneurs in health, IT, more...
--Or picking 40+ conference sessions on Funding + VCs, Innovation Accelerators...
--Or joining insightful topical sessions: Healthcare, HIT, Urban Innovation, DC Region Resources...
--Plus learning from global innovation stories, networking with dozens of peers and fellow Tigers?
How DO YOU find the right audience for your ideas? It's serious business, demanding time and talent.
NEED new innovation paths and better success rates? Learn how, register at special rates. JOIN the WHARTON DC INNOVATION SUMMIT (April 29-30). ADVANCE RATES now thru MIDNIGHT 4/25-- SO GET OUR PCW PARTNER RATE. YOU'LL MEET dozens of potential partners, new connections.
PRINCETON ALUMNI ENJOY PARTNER RATES (CLICK HERE) + MEET FELLOW TIGERS.
SUMMIT SCHEDULE - Tuesday, April 29th, 2014 at 8:00am; DAY 2 - April 30th.

SUMMIT SITE: FHI 360 Headquarters (Globe Conference Center)
1825 Connecticut Ave NW
Washington, DC 20009
T: 202-884-8000
EVENING RECEPTION -- APRIL 29th is at THE BRITISH EMBASSY.
QUESTIONS? Contact Lee Dudka *77 -- lleedudka@email.com
The Wharton School Club of DC, supported by leading business and alumni groups (including the Cornell Club and the Princeton Club of Washington), hosts its 2014 Wharton DC Innovation Summit. SITE and TIMING: April 29-30, 2014, at FHI 360's Globe Conference Center (Dupont Circle area). This Summit convenes investors, innovators in industry and government, policy makers, leading entrepreneurs, academic and business leaders -- those helping the drive private and public DC innovation, and bolstering US business and job growth here and abroad.

Learn from a wealth of expert keynotes and featured speakers, among them:

OPENING KEYNOTES and MASTER CLASS by Wharton School Professors --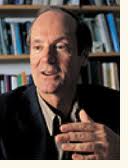 --George Day, Co-Director of the Mack Institute for Innovation Management, offers Summit participants his special take on Innovation Prowess: Leadership Strategies for Accelerating Growth.


--Jerry Wind, Director, SEI Center for Advanced Studies in Management, Academic Director, The Wharton Fellows Program offers a Unique Master Class: Developing and Leading a Creative Organization.

FEATURED SPEAKERS throughout the 2-DAY SUMMIT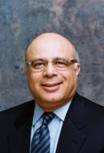 S. A. Ibrahim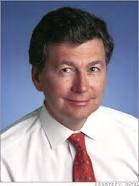 Reed Hundt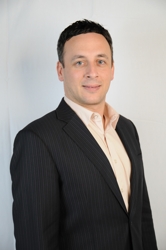 Michael Chasen
--S. A. Ibrahim, Radian Group (NYSE: RDN) CEO
--Reed Hundt, CEO, Coalition for Green Capital + former FCC Chairman
--Dr. Partho P. Sengupta, Mount Sinai Medical Center, Director, Cardiac Ultrasound Research and Core Lab
--Closing keynotes by Dr. Jennifer Elisseeff, Johns Hopkins University; Dr. Jeff Geschwind, Johns Hopkins & CEO, PreScience Labs; Susan Dentzer, Robert Wood Johnson Foundation
--Michael Chasen, Founder & former CEO, Blackboard; Founder & CEO, Social Radar
With 40 sessions to choose from, you'll hear + meet 100+ speakers, all leaders in public and private sectors. And you'll enjoy 2 receptions, numerous networking breakouts plus interactive sessions that help you connect and communicate with fellow attendees during the conference and beyond.
CLICK HERE to glance at the SCHEDULE and the SESSION synopses. NOTE: There is strong early interest, and we expect to reach capacity (450) early.

REGISTER for YOUR SPOT NOW -- while space is available! SEE PARTNER RATE (PAGE LINK BELOW).
ALUMNI - REGISTER HERE -- for the (Alumni) Partner ADVANCE RATE.
The Summit goal: To identify and address the factors driving innovation teams -- throughout the US and across its industries. How do innovators, investors, business and government leaders use regional, national (even global) resources to speed up and sustain innovative growth?
Register and join us -- to learn from the DC regional and national success stories.
The conference takes advantage of the Washington region's unique resources that help innovators connect to key national and global markets. How can these resources enable innovators to improve the odds of taking a brilliant idea and converting it into a sustainable business?
The SUMMIT ADDRESSES these Key Questions:
--Innovation: Which factors generate a culture of innovation? How do we measure results?
--Hurdles: What prevents promising businesses from reaching their goals?
--Leadership: How can regional/national leaders do to sustain business innovation – in the workforce, education, finance, physical and cultural environment?
--Global Trends: How does rapid growth of cities create opportunities for innovative solutions?

With multiple daily tracks, you get opportunities to hear the answers -- as you join many daily sessions and workshops reflecting a range of broad and specialized topics.

REGISTER NOW to reserve your spot -- while space remains available)!
Remember: PCW alumni enjoy the PARTNER RATE BELOW.
ALUMNI -- CLICK HERE for PARTNER RATES -- and bring a colleague.