What's Dampened the Mood of Asian American Voters?-5/08
As more Asian Americans run for office, why are only half of eligible Asian Americans voting? Join our intimate, informal talk with the Hon. Norman Mineta (served 2 Presidents) and Karthick Ramakrishnan *02. Add your voice to a key dialogue. SIGN UP NOW.
---
---
Roundtable Discussion on Asian Americans as Voters in US Elections
Join our intimate discussion with the Hon. Norman Mineta and Dr. Karthick Ramakrishnan *02

FACT: A record number of Asian Amerians ran for elected office in 2012. Voter turnout among Asian Americans, however, still remained low compared to other groups. Why is that and what can be done about it? The PCW, The A4P (Association of Asian American Alumni of Princeton) and the APGA (Association of Princeton Graduate Alumni) will host an intriguing dialogue for this election year.

Please join us for an intimate, informal discussion with the Honorable Norman Mineta whose Congressional service spanned two decades -- serving as Cabinet member in the Clinton and the George W. Bush admnistrations -- and with Dr. Karthick Ramakrishnan, PhD (*02 Political Science), Associate Professor at UC Riverside. He is the Principal Investigator of the National Asian American Survey, the first nationally representative survey of Asian Americans.

PLEASE REGISTER NOW (SEATING is LIMITED) -
ENJOY A WINE+CHEESE RECEPTION + GREAT CONVERSATION

Click To Buy Tickets for You+Guests (By May 5)!!!

New Grads/Young Alum Tickets? GET (FREE) "Young Alum Membership"--SEE "Membership" tab above.
EVENT DETAILS for MAY 8 -- at 6:30pm:
WHERE: Bingham Law Firm
ADDRESS - 2020 K street (21st & K Sts.) -- 11th Floor
Washington, DC 20006 - WINE + CHEESE Reception
METRO: The Farraguts (Red+Orange/Blue Lines)
PARKING: On street @ 6:30pm
EVENT TIMING: 6:30 pm to 8:30 pm

BRIEF NOTES on our DISTINGUISHED GUESTS
The HONORABLE NORMAN MINETA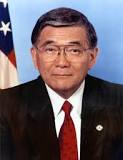 US Representative (CA 13th District - 1975-93)
US Representative (CA 15th District - 1993-95)
Secretary of Commerce - Cabinet of President William J. Clinton (2000-2001)
Secretary of Transportation - Cabinet of George W. Bush (2001-06)
Dr. KARTHICK RAMAKRISHNAN *02
Assoc. Professor--University
of California--Riverside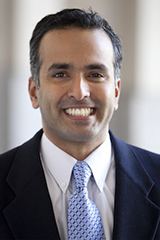 Principal Investigator in the
National Asian American Survey

PLEASE REGISTER NOW ....
Click here to buy tickets!!!