SOLD OUT/New Date-GNN: David Rubenstein + Mentoring/Building a 'Net'
STILL SOLD OUT/NEW Date for GNN: SPEAKER David Rubenstein, Co-CEO, The Carlyle Group, DC philanthropist. For you: Mentors+net-building. SIGN UP for unique wisdom, inspiration, fine food, guided networking. (Look for a 2nd 2014 Net Night - stay tuned.)
---
UPDATE: Our RESCHEDULED TIMING for this event is Mon. April 21, 2014. It's a NEW DATE but unfortunately, it remains a SOLD OUT event. Original registrants are staying with the new date.
We do have a WAIT LIST. (Please CONTACT leedudka@verizon.net if you want to be included on the Wait List.)
ALUMNI -- WE PROUDLY OFFER a NIGHT as RARE as any in Washington.
As you prep for the next phase of your life or career, who's the "voice in your ear" guiding you through the challenges? Is there a mentor in your life?
JOIN our triple-bonus night: inspiration and wisdom from our speaker, global leader David Rubenstein PLUS answers to your mentoring questions and new connections. Come get inspired, meet dozens of alumni at our newest GLOBAL NET NIGHT in our 14th year of Net Nights in Washington, DC (7,000+ visitors).
FEATURED in this 2-PART Net Night: (Part 1) A global expert's views on the financial industry landscape by financial industry leader, Washington DC's great philanthropist and Co-Founder of The Carlyle Group, David M. Rubenstein. Next, new options for building your net (Part 2). Inspiration + small-group, guided focus on your issues -- a great combo. We finish with a capstone exercise so you meet everyone in the room -- a winning formula for nearly 15 years.
REGISTRATION NO LONGER AVAILABLE --
WE'LL DO ANOTHER NET NIGHT in 2014. (Questions? E: lleedudka@email.com)

Net Night Breakout Group
Sign up for this unique evening with David M. Rubenstein -- and your opportunity to build your professional know-how and your connections with fellow alumni.
SEE BELOW for a BRIEF BIO of our SPEAKER ...

GETTING THERE:
WHEN: Monday, April 21, 2014 -- 6:15 pm to 9 PM
WHERE: Bingham - 2020 K St. NW, Washington, DC 20006-1817
NOTE: This is at MAIN Meeting Room, on the 11th Floor.
Coordinates: Corner of 21st and K Streets in Washington, DC.
METRO: Farragut No. (Red), Farragut Wt. (Or./Bl.); PARKING: on street (after 6:30);
several parking lots in buildings (including pkg. lot for 2020 on 21st Street).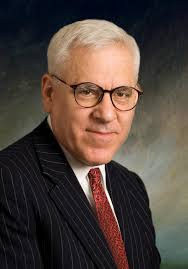 BIO of GNN SPEAKER DAVID M. RUBENSTEIN
Financial industry leader, philanthropist and friend of Princeton
David M. Rubenstein is a Co-Founder and Co-CEO of The Carlyle Group, one of the world's largest private equity firms. Mr. Rubenstein co-founded the firm in 1987. Since then, Carlyle has grown into a firm managing $185 billion from 34 offices around the world.

Mr. Rubenstein is a 1970 magna cum laude graduate of Duke, where he was elected Phi Beta Kappa. Following Duke, Mr. Rubenstein graduated in 1973 from The University of Chicago Law School, where he was an editor of the Law Review.
From 1973-75, Mr. Rubenstein practiced law in New York with Paul, Weiss, Rifkind, Wharton & Garrison. From 1975-76 he served as Chief Counsel to the U.S. Senate Judiciary Committee's Subcommittee on Constitutional Amendments. From 1977-1981, during the Carter Administration, Mr. Rubenstein was Deputy Assistant to the President for Domestic Policy. After his White House service and before co-founding Carlyle, Mr. Rubenstein practiced law in Washington at Shaw, Pittman, Potts & Trowbridge (now Pillsbury, Winthrop, Shaw Pittman).
Mr. Rubenstein is Chairman of the Boards of Trustees of the John F. Kennedy Center for the Performing Arts and Duke University, a Regent of the Smithsonian Institution, Vice-Chairman of the Boards of the Council on Foreign Relations and the Brookings Institution, and is President of the Economic Club of Washington.

Mr. Rubenstein is on the Board of Directors or Trustees of Johns Hopkins University, University of Chicago, the Lincoln Center for the Performing Arts, the Memorial Sloan-Kettering Cancer Center, Johns Hopkins Medicine, the Institute for Advanced Study, the National Museum of American History of the Smithsonian Institution and the National Museum of Natural History of the Smithsonian Institution.

Mr. Rubenstein is a member of the American Academy of Arts and Sciences, the Business Council, Visiting Committee of the Kennedy School of Government at Harvard, the Harvard Business School Board of Dean's Advisors, the Woodrow Wilson School Advisory Council at Princeton, the Board of Trustees of the Young Global Leaders Foundation, Advisory Board of School of Economics and Management Tsinghua University, the Madison Council of the Library of Congress, and the International Business Council of the World Economic Forum.

Mr. Rubenstein is married to Alice Rogoff Rubenstein, and they have three grown children.