WHY NOT join 1000+ at "Many Minds, Many Stripes" (at PU)
SEIZE these DAYS: JOIN WELL OVER 1000 fellow alums at a peerless, star-studded Princeton conference for grad alums (100 speakers). Register NOW -- see below. Hear experts on key issues, as we celebrate top minds from faculty + alumni ranks -- and you.
---
YOUR TIME to GRAB the MOMENT -- LINK with OVER 1000 COLLEAGUES at a PRINCETON CAMPUS CONFERENCE for grad alums. REGISTRATION CONTINUES to RISE (1000+ now).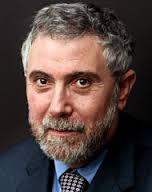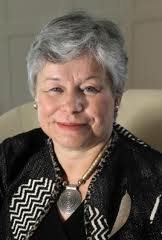 PRES. Eisgruber '83, Norm Augustine *58, George Will *68, Paul Krugman Nobelist,
Janet Holmgren *74--PU Trustee+Past-President-Mills College, Gen. David Petraeus *85 *87
... JUST SOME of the MANY MINDS YOU'LL MEET
MARK YOUR CALENDAR + REGISTER NOW!!
October 17-19, 2013
CLICK HERE for YOUR SCHEDULE (PDF)
(UPDATE:) NOW OVER 1000 alum colleagues join an interdisciplinary conference
for alumni of Princeton's graduate programs

Princeton cordially invites you back to campus to hear from our
20th president Christopher L. Eisgruber '83
and to reconnect with Princeton, your department + hundreds of colleagues.

EXTRA NOTES ..............................................
OVER 1000+ alumni and guests are registered for "Many Minds, Many Stripes," Princeton's Conference for Graduate Alumni!

QUESTIONS? Call/contact the Alumni Association at gradalum@princeton.edu or 609-258-8082.

At this Princeton University Conference for Graduate Alumni, you will --
-Meet President Christopher Eisgruber '83, our new president
-Hear from "rock star" graduate alumni and faculty who are keynoters and panelists
-Discuss the future of higher education along with several related subtopics
-Enjoy both structured and unstructured time for networking and socializing


FEATURED: Princeton's New President Christopher L. Eisgruber '83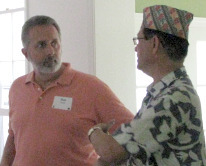 THIS is a FREE conference, featuring truly top minds from alumni ranks,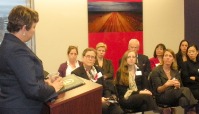 Make a memorable calendar date for yourself: JOIN US -- CLICK HERE
OR GO TO -- http://bit.ly/10TFoum