15th University Row at the Virginia Gold Cup - Saturday, May 4, 2013
Don't miss this unique opportunity to socialize with over 1,500 alumni from 80 different schools nationwide at one of DC's most revered spring social events!
The Virginia Gold Cup is having its 88th running on May 4, 2013. Join recent graduates from MIT, The Seven Sisters, The Ivy League, University of Chicago, and Johns Hopkins at the 15th annual University Row celebration.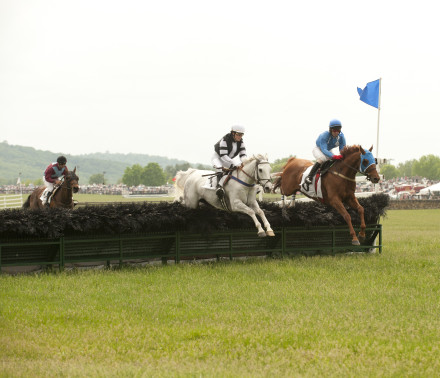 Tickets are now on sale and prices are as follows:



Tent + Bus, $129.99

Tent Only, $99.99

Parking Pass, $69.99


To purchase tickets, go to: http://www.showclix.com/event/3752972/



The first bus leaves from Ballston Mall around 9:30am and successive busses will continue to leave every few minutes until around 11am. Go to Rock Bottom (

4238 Wilson Boulevard #1256

Arlington, VA 22203)

to check in. Busses will return beginning at 4:30pm and continue every few minutes until around 5:30pm.




For those who want to drive, the address is 5089 Old Tavern Road, The Plains, VA 20198.



More information can be found at http://universityrow.org/ and http://www.vagoldcup.com/new/virginia/.

Please contact Nicole Bucala at nbucala@alum.mit.edu or Samantha Marquart a tsamm@alum.mit.edu with any questions. Look forward to seeing you there!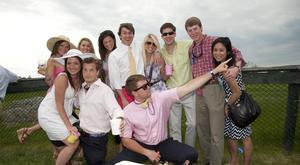 Volunteers

We are looking for volunteers to assist with the MIT-Ivy tent setup: each volunteer will receive a $35.00 discount on tickets and should be prepared to take the first bus out or arrive early. Please email Nicole Bucala at nbucala@alum.mit.edu or Samantha Marquart at samm@alum.mit.edu to volunteer.

Volunteers are also needed for general help on University Row. To sign up, please go to http://www1.mysignup.com/cgi-bin/view.cgi?datafile=universityrowvolunteering_2013
This sign up sheet will open up on Monday April 1st and close on April 25th. All volunteers will have a finalized assignment by April 25th. They will be sent full details on all their responsibilities that day. There will be a happy hour for ALL volunteers at Rock Bottom in Ballston on April 25th, beginning at 7pm. Volunteers will get plenty of free booze and praise. This year all volunteers will be receiving a surprise gift. Please email
volunteer@universityrow.org
with any questions.