SOLD OUT: 4/22--A's for Your Q's at our Branding Net Night
SOLD OUT -- Can your "brand" speak for you? NEAR CAPACITY; Global Net Night sold out. JOIN US: answers on branding via Forbes/HBR author+expert Dorie Clark. Fine food, great guides, PCW-Wharton-Harvard networking. We CANNOT accommodate more.
---
WE ARE SOLD OUT -- PLEASE CONSIDER OTHER PCW EVENTS ....

Considering a mini-shift OR big transition yet puzzled by Qs --
- Do bosses, fellow pros and companies see me accurately?
- Which of my core strengths should I stress to my many audiences?
- How do I refocus my key leadership competencies successfully?

NEED help in getting ready for board work?

GET EXPERT ANSWERS: JOIN US APRIL 22 at 6:30 pm.

Your expert-on-the-scene: Dorie Clark, business strategist and Forbes
and Harvard Business Review author. She's enjoyed a successful
career as a campaign strategist, and further work with global companies
and organizations like Google and the Ford Foundation. Her BA (at age 18)
is from Smith; her Master's is from Harvard.

Our focus: How to use branding ideas as a professional and as
a leader. The talk reflects the many practical guides in her book.

Click to buy your and your guest tickets!!!

You're clearly seeing old industries die and new ones getting born.
As you spot key new opportunities for yourself, you first need a
strong sense of how other pros see you. As Dorie Clark puts it:
"Your 'personal brand' isn't what you think it is -- it's what
the rest of the world tells you it is."

But what are the crucial next steps? Join us and learn -- on 4/22.

Whether you're targeting big changes (in careers) or simply
smaller ones (carving a niche as a pro or leader), it's vital
that others see you in the right way, and understand your
readiness for future opportunities.


UPDATE: FREE CHAPTER DOWNLOAD from Dorie's new book.
PLEASE GO HERE + follow steps for a preview of key talk pointers.

FEATURED: major networking opportunities with fellow PCW members and
guests, plus alumni of the Wharton and Harvard Clubs of Washington, DC.


NOTE: Princeton Net Nights were launched at the PCW in Washington,
and enjoy their 13th year in DC. In their Global Net Night version, they
include simultaneous evenings in 30 other global cities with Tiger alumni.


Click here to buy your and your guest tickets!!!


EVENT DETAILS: Net Night with Dorie Clark, branding expert
WHEN: April 22, 2013
TIMING: 6:30 pm (includes food, drinks and Ivy networking)
SITE: Bingham (law firm) -- 11th Floor
2020 K Street (21st and K Strs. corner)
Washington, DC 20006
METRO: Either of the Farraguts; PARKING on street.

BONUS: NETWORKING with Princeton, Wharton + Harvard alums.

4/22 BOOK FOCUS: Dorie Clark's Reinventing You: Define Your Brand,
Imagine Your Future (published by Harv. Bus. Rev. Press, April, 2013).
ON SITE BOOK SALES: COURTESY of HOOKS BOOKS, a Net Night partner.

SAMPLE a RECENT FORBES article by Dorie Clark by CLICKING HERE.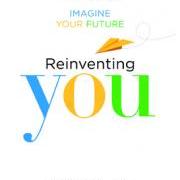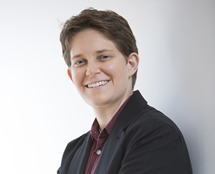 Dorie Clark's book, Reinventing You
DORIE CLARK - BRIEF BIO...
Dorie Clark, a regular contributor to the Harvard Business Review, Forbes,
and other publications, is also a former presidential campaign spokeswoman.
She is also a columnist for MINT, India's second-largest business newspaper.

HER CLIENTS: Google, Yale University, the Ford Foundation, where she's helped
raise sales and enhance the brand reputations. A recognized "branding expert,"
Clark has taught marketing and communications at Emerson College, Tufts, Suffolk
University, and in Smith College Executive Education courses. She's lectured
widely in the US, including Harvard University, the University of Michigan and
Georgetown's McDonough School of Business.

At age 18, Clark graduated Phi Beta Kappa from Smith College. Two years
later, she received a Master of Theological Studies from Harvard Divinity School.
SEE HER website (www.dorieclark.com) for free resources, including hundreds
of podcasts and articles, all at www.dorieclark.com.

Click here to buy your (and your guest) tickets!!!