Prof. Daniel Kahneman
FILLED: 4/30: Princeton Prof. Kahneman/Cosmos Club Talk
ALL SEATS TAKEN: Princeton's Professor Emeritus Daniel Kahneman and 2002 Nobelist gives a Cosmos Club Science Award talk-4/30. Don't miss this outstanding eve -- free to Princeton Alumni. DETAILS below.
---
ALUMNI: ALL SEATS FILLED NOW as ....
DC's Cosmos Club Honors Princeton's Prof. Emeritus Daniel Kahneman (2002 Nobel Laureate) on 4/30/13. THIS is a rescheduled appearance (due to storm Sandy). REGISTER by phone call: 202-387-7783. Identify yourself as a Princeton alum registering for the Kahneman talk on 4/30.
This great attraction is FREE to Princeton alumni. Act quickly...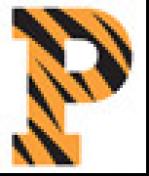 DETAILS: The Cosmos Club's McGovern Award in Science for 2013 is being presented to Princeton's Prof. Daniel Kahneman. He joins a select and very distinguished list of Cosmos Science Award winners from the past.

COSMOS cordially invites alumni to join their members, and enjoy free entry. Join this talk and meet fellow Tigers there. These awards talks are held annually at the Cosmos Club, featuring outstanding global figures.
RECAP: Prof. Kahneman is author of [click] Thinking Fast and Slow, the 2002 Nobel Laureate in Economics, and an expert on behavioral psychology. Prof. Rebecca Ratner *99 (now at the University of Maryland and one of his students) did a fine talk at Global Net Night-DC (March 14, 2012).
REGISTRATION NOTE: THIS IS YOUR OFFICIAL UPDATE on the event.
DETAILS and GETTING THERE --
WHERE: COSMOS Club - APRIL 30, 2013
2121 Massachusetts Ave. NW
Washington, DC 20008
METRO: Dupont Circle
WHEN: 6:30 pm – 7:30 pm (ARRIVE EARLY)
REGISTER NOW: Call 202-387-7783 -- free seats available (until they're gone)....