Grad Alums: A FEAST with New Admits+fellow alums--7/14 @ 2pm.
WARM WELCOME to Grad School New Admits/All Alums. At our 4th annual party (Rose Li *92's home), GREET new students, LINK UP with vet alums. FOOD/DRINKS on hand -- it's a BASTILLE DAY feast sponsored by PCW.
---
GRAD ALUMS + NEW G.S. ADMITS: Our Bastille Day Party (7/14-2 pm) brings
everyone together at this PCW/APGA Graduate School RECEPTION.
HELP US SEND OFF grad students at a REFRESHING Bastille DAY with fellow alumni!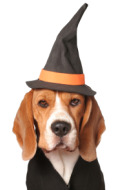 ON HAND on 7/14 -- Many alums + current, and future APGA Board Members:
Rich Cox *74 (EE), Lee Dudka *77 (CompLit), Ed Golding *82 (Economics),
Larry Grippo *89 (WWS), Rose Maria Li *92 (WWS), Justin Mikolay *03 (WWS).
RSPVs -- EMAIL to (APGA Pres.) Rose Li *92 -- rose@roseliassociates.com.
How long has it been since you've joined fellow GS alums? No worries.
We're THERE to make it easy!
REPLY with your name(s), guest name(s)+Princeton affiliation.
JOIN THE FEAST, meet fellow alums from previous New Admit meetings.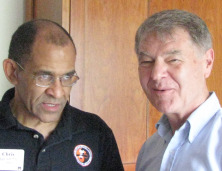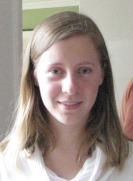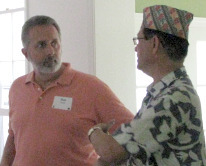 SITE INFO for our BASTILLE DAY FEAST:
9501 Wadsworth Drive
Bethesda, Maryland 20817-2417
WE THANK Rose Li '92 for graciously hosting us.
TIME: SATURDAY, 7/14/12 - 2:00--4:00 pm - ARRIVE EARLY!
METRO: Bethesda Metro (by NIH) is close by
PARKING: AMPLE parking on streets.
MAPQUEST: http://mapq.st/KuTryv

IF NEEDED, COPY+PASTE THE SITE-LINK into YOUR BROWSER.
~~~~~~~~~~~~~~~~~~~~~~~~~~~~~~~~~~~~~~~~~~~~~~~~~~~~~~~~~~~~
RSVP NOW for OUR SPECIAL NEW ADMITS RECEPTION.
EMAIL Rose Li at rose@roseliassociates.com
WE LOOK FORWARD TO seeing you/your guests on July 14.
QUESTIONS? EMAIL leedudka@verizon.net (same day response).