SOLD OUT - Princeton's GNN -- 3/14-- 6:30pm
SOLD OUT today - Hear expert Rebecca Ratner *99, then do guided networking (small groups). Rebecca Ratner *99 launched work on goal-management with Nobelist Daniel Kahneman at PU - will show you how to frame your goals for success ...
WE PROUDLY OFFER OUR 2ND ANNUAL Global Net Night.
SOLD OUT -- SHUTTING DOWN TICKETS.
JOIN expert speaker Rebecca Ratner *99 -- 3/14--6:30pm.
You'll join Princetonians worldwide doing the very same: Learning from
an expert, then moving on to guided breakouts to boost your pro network.
FIND your next mentor, business partner, new contact, boss, employee.
It's a "Double-Scoop": Global Net Night + Einstein's birthday, both
on March 14. You'll hear from an alum (NOT a recent grad) who has
dined twice with Einstein. But best of all, you'll invest in yourself.

OUR GNN -- WHAT'S IN IT FOR YOU?
- Are you on a challenging project, and need tools
to keep goals (and a team) on track?
- Are you doing networking, but facing hurdles as
you contact top-level pros -- and need guides?
- Do you see your pro network as nearly-"full," but
might still use additions and quality tweaks?
We answer questions like these and more at our GNN.
NO MORE SIGN UPs AVAILABLE.
LEARN from our GNN Expert, Princetonian Rebecca Ratner *99,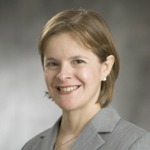 DR. REBECCA RATNER *99
FEATURED on March 14 -- with our Net Nights Networking Breakouts:
Goal-Management Expert Rebecca Ratner *99-Assoc.Prof. of Psychology,
Univ. of Maryland's Smith School of Business. A student of Nobelist
Princeton Professor Daniel Kahneman and his key work on decision
making, she shares her expertise at Aspen executive sessions and
appears regularly at corporate/government professional conferences.
You also profit from DC's BEST networking breakouts and many Tigers.
Join us: Answer your tough project questions, meet everyone on 3/14.
Plus: fine food, refreshments; meet Tiger professionals and guests.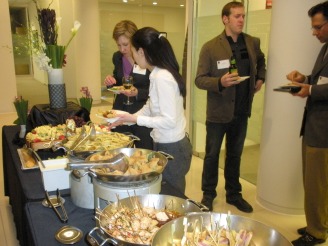 We join alums in 50 GNN cities on 3/14. JOIN US in DC (our 12th year)!

************************************************************************
WHEN: Wednesday, March 14th, 2012
TIMING: 6:30 pm to 9 PM
WHERE: Bingham Law Firm - 2020 K St. NW, Washington, DC
Note: Meeting Room on 11th Floor
ADDRESS: 2020 K St. NW - DC, 20006-1806
Corner of 21st and K Streets in Washington, DC.
COST: $15/$19 -- food/refreshments + contacts that remain your
best value in networking in the entire Washington, DC area.
**********************************************************
WE LOOK FORWARD to SEEING YOU, YOUR GUESTS on 3/14.